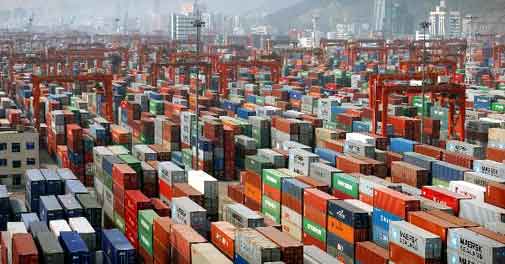 A state-run Chinese paper has said that the main reason behind India's trade deficit with China is the fact that "Indian products are not competitive".
In an article, the state-run 'Global Times' said that Sino-Indian collaboration on economic and trade issues "have not been going smoothly in recent years" because of India's burgeoning trade deficit with China for which India's poor quality products are to be blamed.
The article further says that Sino-Indian relations are not progressing smoothly because of two reasons – first, India's manufacturing isn't competitive and second, India's media continues to vilify China for keeping India out of the Nuclear Suppliers Group (NSG).
Comes down heavily on Indian press for vitiating the atmosphere, the article said,"Indian media has spared no effort in linking (Chinese Foreign Minister ) Wang's visit to the South China Sea issue and the country's failure in joining the Nuclear Suppliers Group (NSG)," Global Times wrote, referring to foreign minister Wang Yi's visit to India last week.
However, the article expressed pleasure over the fact that India has preferred to remain neutral on South China dispute despite the pressure from Washington and Tokyo.
The article reiterated that it was the US, not China, who made the rules for NSG membership, and India failed to meet the criteria of entering the club.

"A dozen NSG members are now opposing India's bid, thus, it does not make sense for Indian media to point an accusing finger at China," the article said.
"Due to some long-standing problems, such as territorial disputes, it might be hard for China and India to become true friends, but turning into enemies will not serve anyone's interests," the article added.