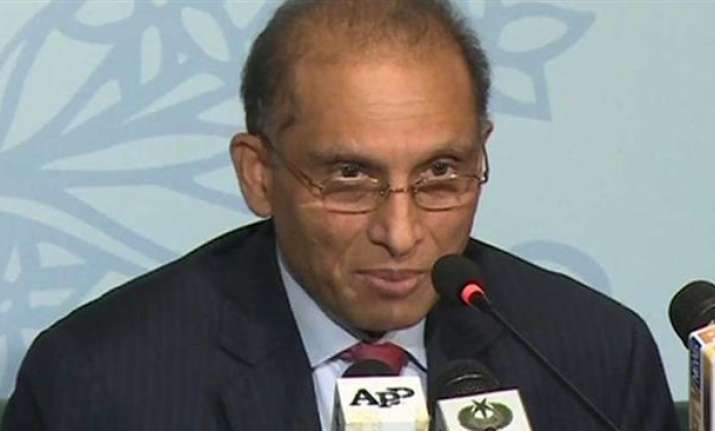 An Indian journalist was rudely asked to leave a media briefing scheduled to be addressed by Pakistani Foreign Secretary Aizaz Ahmad Chaudhry in New York on Monday.
The incident took place at Roosevelt Hotel where the Pakistani officials were reportedly asked to remove the Indian journalist, representing an English news channel, from the room. 
No Indian journalist was reportedly allowed to attend the press conference by Pakistan foreign secretary on Monday.
"Iss Indian ko nikalo (remove this Indian)," Pakistani officials were reportedly instructed by the authorities in charge of the media briefing. The Indian journalist was then rudely asked to leave the room. 
The Pakistani briefing was organised on the sidelines of United Nations General Assembly (UNGA) where both the nations are expected to raise the Kashmir and Balochistan issues.
Pakistani Prime Minister Nawaz Sharif has reached US and he is scheduled to address the UNGA on Wednesday. He had promised to Pakistan-occupied Kashmir (PoK) based Hurriyat leaders before his US visit  that he will 'forcefully' raise the Kashmir issue during his UNGA speech. 
According to some media reports, PM Nawaz Sharif refused to respond to a question of another Indian journalist  on the recent Uri attacks resulting in the death of 18 Indian soldiers.