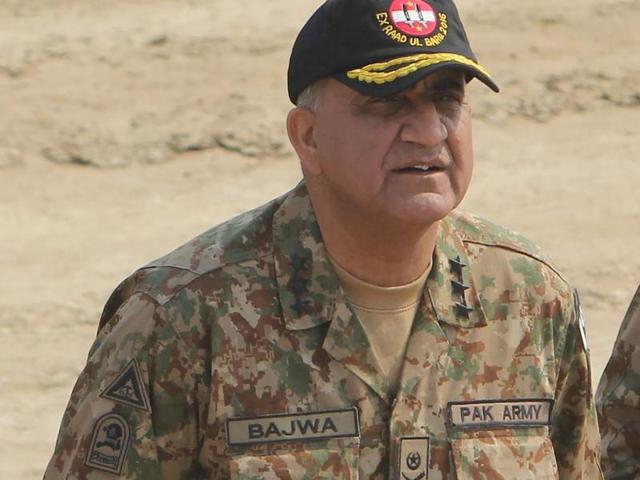 Pakistan Army Chief General Qamar Javed Bajwa on Friday accused India of claiming the presence of militants along the Line of Control (LoC) so that it could create disturbance in Pakistan-occupied Kashmir.
General Bajwa made these remarks after visiting the LoC in Kel sector and a forward post at Sharda.
The Pakistani Army chief was briefed on the situation along the LoC by General Officer Commanding, Murree, Major Gen Azhar Abbas.
Referring to the Indian claims about the presence of militants along the LoC, Gen Bajwa said people of Pakistan- occupied Kashmir "are fully aware of Indian atrocities" and Indian agendas, according to a statement by the army.
"Pakistan Army shall continue to ensure protection and security of people along LoC," Gen Bajwa said, adding that the "Indian propaganda" will "never succeed".
Earlier this month, Indian Army's Director General of Military Operations Lt Gen AK Bhat had raised the matter of movement of militants along the LoC with his Pakistani counterpart through a hotline call.
But the Pakistan military rejected Indian Army's concerns and asked it to "share evidence".
Kashmir has remained a long-standing unresolved issue between the countries causing acrimony on both sides. Both countries have accused each other of repeatedly violating the ceasefire along the LoC.
(With PTI inputs)