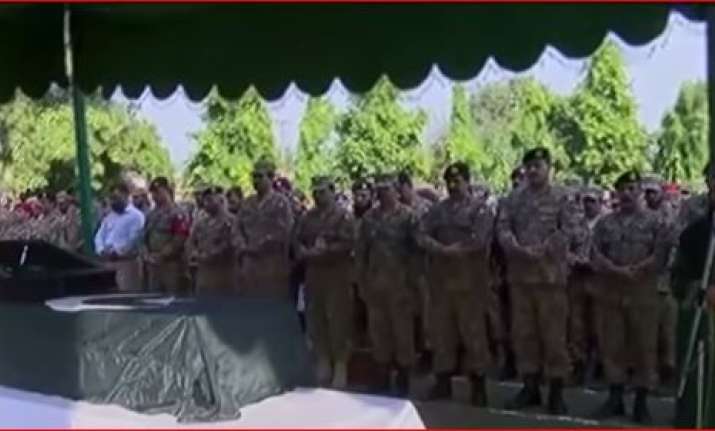 A top Pakistani military commander has claimed that Indian Army suffered higher casualties compared to Pakistan in the ongoing clashes at the Line of Control.
Lt-Gen Malik Zafar Iqbal, Commander of 10 Corps, told a selected gathering of parliamentarians and journalists in Gilgit on Friday that more than 40 Indian soldiers were killed by Pakistani forces in the recent border clashes.
"Only 20 of our soldiers were killed while they lost more than 40 soldiers," Lt-Gen Malik Zafar Iqbal said.
According to Express Tribune, Lt Gen Iqbal was on a visit to the strategic Gilgit- Baltistan region in the north wherein he addressed a gathering of civil and military officials.
Iqbal claimed that rising army casualties were making the cost of ceasefire violations unbearable for the adversary.
"If they violate the ceasefire during the day, we manage to settle the score before evening, but if it [the violation] occurs during night, we respond in kind before dawn," he said.
His remarks came days after Army chief Gen Raheel Sharif claimed that Indian army suffered at least 40 causalities in the recent border clashes. He also accused that Indian army was hiding its losses due to fear of public backlash.
Earlier, the Corps commander visited the Khunjerab Top, the entry point of the multi-billion dollar China-Pakistan Economic Corridor where he inaugurated an ATM machine.
He claimed that India had set up a special section within its intelligence apparatus for obstructing the CPEC. "But we are ready to foil the enemy's nefarious designs," he added.
(With PTI inputs)