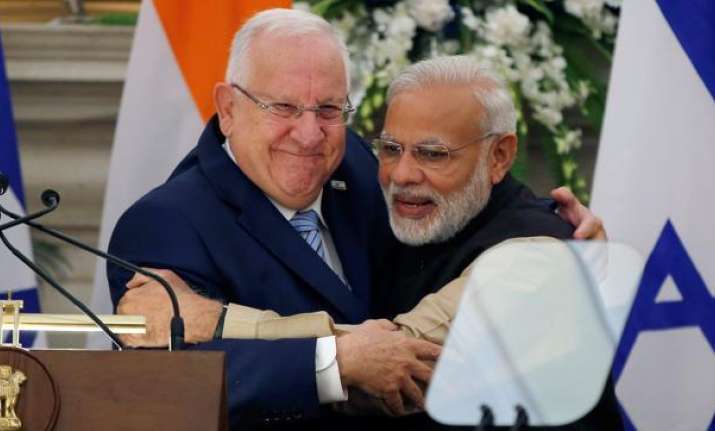 Israeli President Reuven Rivlin has said that India stands shoulder-to-shoulder with the Jewish State in spite of New Delhi's ties with Iran.
Talking to 'The Jerusalem Post' about his recent eight-day visit to India, President Rivlin said, "They assure us that when the time will come they will never, never, ever let anyone act against the existence of Israel."
"They know very well that we look at the intimidation coming from Iran as something that is substantial and strategic," he added.
Taking note of India's historic ties with Iran, President Rivlin said, "They have many strategic needs and Iran has been important to India for centuries. But, they know that Iran is an existential threat to Israel and that it speaks against the Jewish state at the United Nations, threatening to destroy it." 
He also pointed out that India understands the dangers of fundamentalism as it fears the radicalization of its 200 million Muslim citizens.
"They know that fundamentalism is very dangerous. It is dangerous to everyone," he added.
Reuven Rivlin became the second Israeli President to visit India after 1997 tour of President Ezer Weizman. 
President Rivlin also said that Prime Minister Narendra Modi has made a difference to Indo-Israeli ties.
"Since Modi has been the head of government, he has changed the strategy of India when it comes to the relationship with Israel," he said.
However, he added that it's not just Modi but other Indian leaders as well who are now listening to the feeling of Israeli people. 
"When people see our car with the Israeli flag, they wave and you see that they are really friendly with us," said President Rivlin.