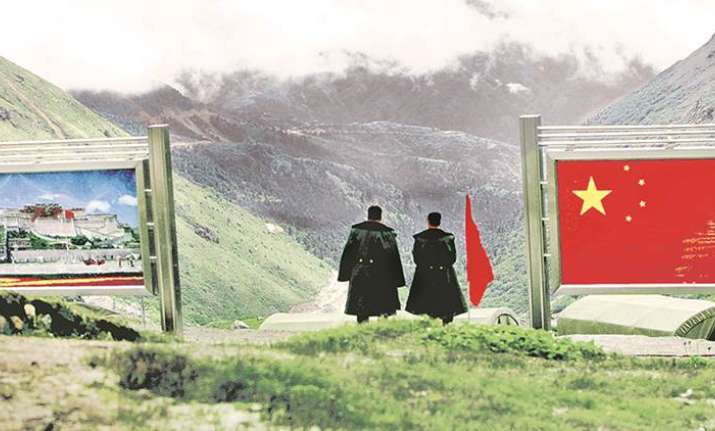 Continuing its diplomatic attack to counter India's stand on the ongoing military standoff in Sikkim sector, China has now briefed Nepal authorities about the dispute, says a Times of India.
China's move to discuss the issue with Nepal holds significance as India shares a tri-junction with Nepal and China in a disputed area. Also, India has been struggling to maintain its sphere of influence on Nepal.
The report cited diplomatic sources saying that the Chinese deputy chief of mission discussed the Doklam issue with his newly-appointed Nepal counterpart in what was termed a "courtesy meeting" and explained Beijing's stand on the matter. 
Beijing continues to reiterate its stand that for any dialogue is possible only when India withdraws its troops from Doklam. Chinese diplomats have held similar meetings with Nepal officials in Kathmandu and Beijing.
India, on the other hand, has not yet disclosed whether or not it has briefed foreign mission about its position on the issue. It had, however, discussed the issue with US diplomats a few weeks ago. 
Nepal, on its part, has not sought any briefing from India yet. However, there is a growing concern within Nepal intelligentsia that a prolonged standoff involving India, China and Bhutan will not be in Kathmandu's interest. 
Kathmandu, in fact, has two tri-junctions with China and India – Lipulekh in western Nepal and Jhinsang Chuli in eastern part.
In the past, Lipulekh, located in the disputed Kapalani area that is claimed by both India and Nepal, has been a cause of Kathmandu's concern when New Delhi decided to expand trade with Beijing through the Lipulekh pass in 2015, during Prime Minister Narendra Modi's China visit. 
Upset with India's move, Nepal's parliament had demanded that the two countries drop the mention of Lipulekh from the Sino-Indian joint statement as it was against all international norms. 
As of now, Nepal is all set to witness several high-level visits from India and China this month. 
External Affairs minister Sushma Swaraj will visit Nepal next week for the BIMSTEC meeting, while Chinese vice-premier Wang Yang will arrive on August 14 for a meeting with top leaders. 
Both the nations are expected to discuss the Dokalm issue with Kathmandu. There's a strong anti-India constituency in Nepal and Indian officials are mindful of attempts made by supporters for former PM K P Sharma Oli to paint India as the aggressor in the Doklam dispute.
Wang's visit will also be closely followed as he is expected to follow up on Nepal's decision earlier this year to officially join China's One-Belt-One-Road initiative despite reservations expressed by New Delhi.