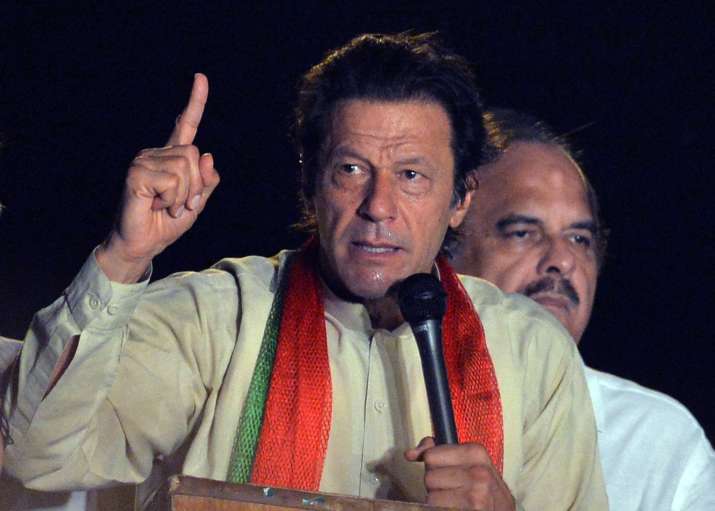 Accusing India of giving a "political colour" to his gesture of opening the Kartarpur border, Pakistan Prime Minister Imran Khan on Thursday said that the way India portrayed it was "unfortunate".
Pakistan had opened the Kartarpur border last month to facilitate visa-free pilgrimage by Indian Sikhs to Kartarpur Sahib gurdwara.
According to Dawn, Imran Khan told his Cabinet colleagues that the issue was discussed when Navjot Singh Sidhu visited Pakistan to attend his swearing-in ceremony. 
"Unfortunately, India portrayed it as us seeking political advantage. During my swearing-in ceremony when Navjot Singh Sidhu visited we had discussed this," Imran Khan said. 
 "... the Indian media has given Kartarpur (border opening) a political colour, as if we did this to gain some sort of political mileage. This is not true. We did it because it is part of Pakistan Tehreek-e-Insaf's manifesto," he added.
Khan performed the groundbreaking ceremony on November 28 to develop the Kartarpur Corridor to link Dera Baba Nanak in Gurdaspur in India with Kartarpur gurdwara in the presence of Indian Ministers Harsimrat Kaur Badal, Hardeep Puri and Congress party leader Navjot Singh Sidhu.
"I am glad that the government pressed for the opening of the corridor. If someone's religious sites are in Pakistan then we should facilitate them. We are not doing anything new, these things were part of our manifesto," said Khan.
The leader added that the Sikh community responded very positively to the effort. "It (Kartarpur) is to them what Medina is to us," Khan said, adding that he was hopeful that "India will also respond positively".
Sikhism's founder Guru Nanak Dev spent the last 18 years of his life at Kartarpur.