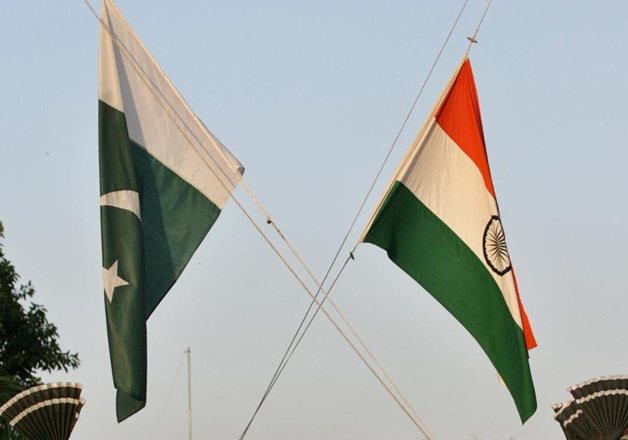 Amid growing tensions, India is set to withdraw two more officials from the High Commission in Islamabad.
The latest development comes after Pakistani media reported that government was considering asking at least two more officials of the Indian High Commission to leave the country for their alleged involvement in subversive activities.
According to media reports, the two officials were identified and their photographs were being flashed by different TV news channels. They are - commercial counsellor Rajesh Agnihotri and press counsellor Balbir Singh. 
Citing sources, Geo TV claimed that Agnihotri was directly linked with RAW while Singh was working for Intelligence Bureau (IB) and they were allegedly using their positions in Pakistan as cover to hide their real identities. 
It claimed that Singh was also running a network of militants in Pakistan and expelled High Commission official Surgeet Singh was also part of his network. 
In New Delhi, MEA spokesperson Vikas Swarup said that the government was aware of the media reports.
"We have yet to receive any official communication in the matter," Swarup added.
The development came after reports that Pakistan may call back at least four officials at its High Commission in India after they were named in a recorded statement of Mehmood Akhtar who was briefly detained and then expelled by India. 
They include commercial counsellor Syed Furrukh Habib and first secretaries Khadim Hussain, Mudassir Cheema and Shahid Iqbal. 
There were no immediate comments from the Indian High Commission about the reports.
Relations between the two nations have been strained since the summer, when unrest erupted in Kashmir, with Islamabad lobbying globally against India's atrocities on Kashmiri people.
Tension soared after a group of Pakistani gunmen killed 20 Indian soldiers in September at an Army camp in Kashmir's Uri. India blamed Pakistan for this attack but Islamabad refuted the charges. Following this, India carried out a surgical strike in PoK destroying several terror launch pads, but Islamabad once again denied the strike took place.
With PTI Inputs