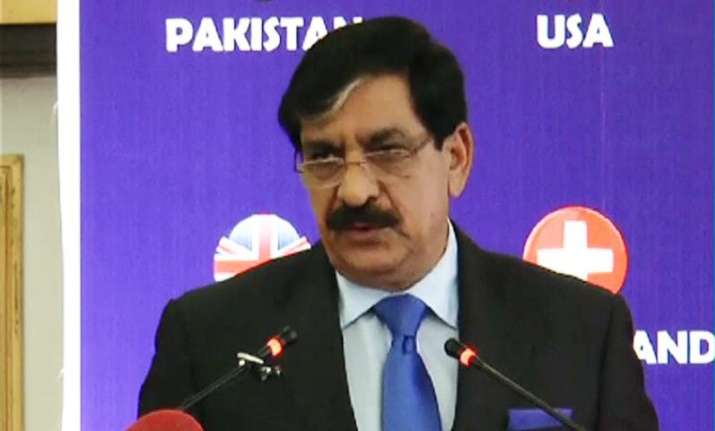 Pakistan's National Security Advisor Lt Gen Nasser Khan Janjua has told US Ambassador David Hale that India's Research and Analysis Wing (RAW) and Afghanistan's National Directorate of Security (NDS) are patronising terrorists groups to attack soft targets in his country.
Research and Analysis Wing (RAW) is the intelligence agency of India while National Directorate of Security (NDS) is the intelligence agency of Afghanistan.
According to a report in 'Dawn', Lt Gen Janjua made these allegations on Wednesday during his meeting with David Hale that was held to discuss a wide range of issues including the terrorist attack on Police Training College in Quetta, counter-terrorism operations and cross-border attacks.
The report further says that Janjua, in his meeting with the US envoy,  emphasised on the need to break the nexus between these terrorists groups and the intelligence agencies of India and Afghanistan.
He is also believed to have sought US assistance to tackle the challenges being faced on this front by Pakistan. 
Janjua informed the US ambassador that the terrorists who attacked the police training college in Quetta were constantly in contact with their leadership and handlers in Afghanistan.
David Hale, on his part, condemned the attack in Quetta and offered condolences to the bereaved families.
Heavily-armed militants wearing suicide vests stormed a police academy in Quetta on Monday night, killing at least 61 people and wounding at least 117, in the deadliest attack on a security installation in Pakistan's  history.