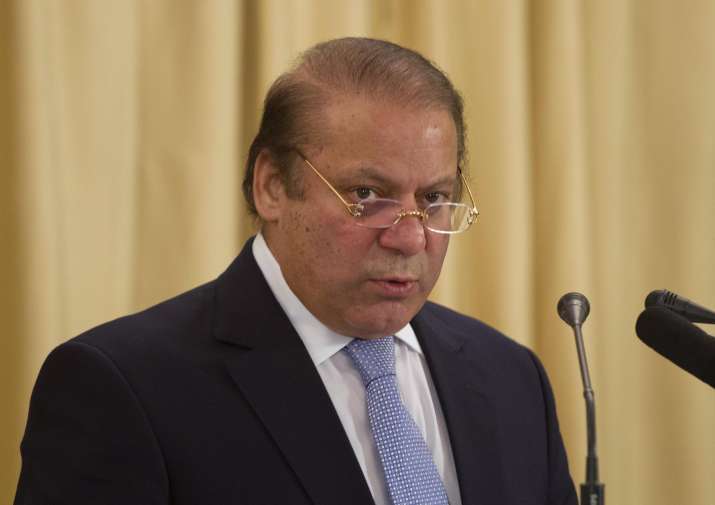 Pakistan on Thursday claimed that India has built a "secret nuclear city" to produce thermonuclear weapons as well as develop intercontinental missiles and stockpile nuclear material, allegations that New Delhi promptly dismissed as "completely baseless".
The allegations were made by Pakistan ministry spokesperson Nafees Zakaria at a press conference in Islamabad, according to a report in Dawn. 
However, he presented no evidence to back up the claim.
Zakaria told media persons that India has accumulated a stockpile of nuclear weapons which threatens to undermine the strategic balance of power in the region. 
He also claimed that India is working on an inter-continental ballistic missile and an anti-intercontinental ballistic missile system, which could lead to a strategic imbalance in the region and beyond.
In addition, he accused India of sponsoring terrorism attacks in Pakistan, saying that Islamabad recently shared documentary evidence of this with the United Nations.
Zakaria also reiterated Pakistan's commitment to the principles of peaceful existence in the region.
"Pakistan remains committed to the principles of peaceful existence with all of its neighbours, including India," he said.
The External Affairs Ministry in India dismissed Zakaria's remarks as unfounded saying that remarks are aimed to deflect attention from real issue of terrorism. 
"These are completely baseless allegations. The so-called secret nuclear city is a figment of Pakistan's imagination," MEA spokesperson Vikas Swarup said. 
"India has always been in compliance with its international obligations," he said. 
Pakistan became a declared nuclear power in 1998 by carrying out nuclear tests in response to tests done by India. The southern rival's atomic tests first came into the limelight in 1974.
The two nuclear-armed neighbours have fought three wars in the last 70 years. Tensions between Islamabad and New Delhi have recently soared amid continued violence in Kashmir.
Earlier this week, Pakistan had asked India to bring its entire civilian nuclear programme under the safeguards laid out by the International Atomic Energy Commission.