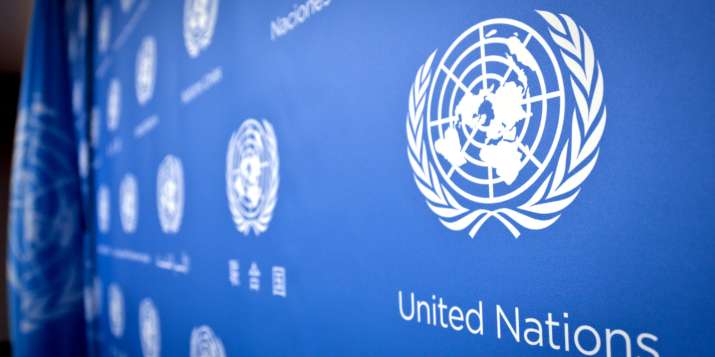 India has become the first country to contribute to the  UN Trust Fund for sexual exploitation victims.
 
India has made a contribution of $100,000 to the trust fund that has been set up by the United Nations for victims of sexual exploitation and abuse by peacekeepers,
The United Nations Department of Field Support (DFS) announced that India provided $100,000 for the Trust Fund in Support of Victims of Sexual Exploitation and Abuse.
This is the first contribution to the Trust Fund the Secretariat has received, UN Secretary General Ban Ki-moon's deputy spokesman Farhan Haq told reporters here yesterday.
India has historically been one of the largest troop-contributing countries in peacekeeping operations and is currently ranked as the second largest contributor of military and police personnel.
"With this contribution, the Government of India has illustrated its strong commitment to our victim-centred approach in addressing sexual exploitation and abuse by UN civilian and uniformed personnel. We are extremely grateful for this contribution," Under-Secretary-General for Field Support Atul Khare said in a statement.
The UN Secretariat requested voluntary contributions to the Trust Fund when it was established at the end of March and continues to seek funds to support services for victims and address gaps in services.
In the most recent cross-cutting resolution of the General Assembly, member states also approved the transfer of withheld payments to the Trust Fund in substantiated cases of sexual exploitation and abuse by civilian, military and police personnel.
Norway and Cyprus have pledged resources to the Trust Fund over the last few months. The Department of Field Support acts as the Programme Manager of the Trust Fund.
The contribution of India, the transfer of withheld payments and commitments from Norway and Cyprus will be utilized to develop a plan for use of the funds in this first year of the Trust Fund's establishment.
The UN had faced severe backlash over allegations of sexual abuse and exploitation by its peacekeepers, particularly those in Central African Republic.
No Indian peacekeeper faced any allegations of misconduct as the UN received 44 allegations of sexual abuse in all peacekeeping and special political missions so far in 2016.
In 2015 also, when 69 allegations were recorded against peacekeepers, no Indian was accused of any wrongdoing.
India has strongly maintained that instances of sexual abuse and exploitation by UN peacekeepers are "abhorrent and repugnant" and has underscored that it has a zero tolerance policy on such cases.
The department also announced the launch of a new mandatory e-learning programme for all uniformed and civilian personnel to strengthen training on the standards of conduct, as well as the expectations of accountability and individual responsibility in matters of conduct and discipline, with a special focus on sexual exploitation and abuse.
(With PTI inputs)