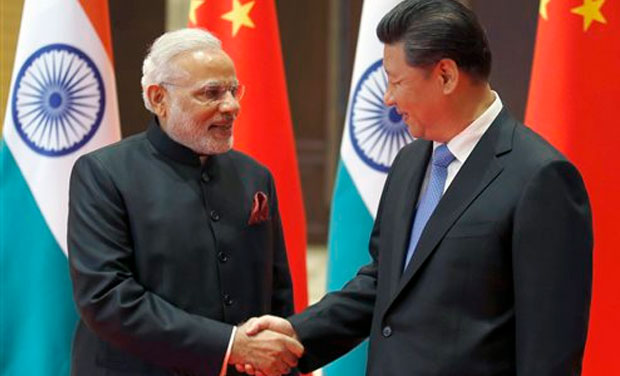 India and China have decided to step up military-to-military ties and enhance "pragmatic" cooperation between the armed forces of the two countries.
The decision was taken during the India visit of General Zhao,  a top ranking Chinese military officer, who held wide-ranging discussions with the Indian Army's top brass. 
China has seven military area commands in Beijing, Nanjing, Chengdu, Jinan, Shenyang, Lanzhou and Guangzhou.
Of this, Chengdu looks after security of India's Eastern sector in the Tibet region, including Arunachal Pradesh, while Lanzhou looks after the partly the western sector, including Kashmir region and Pakistan.
As per the new strategic zone plan, both Chengdu and Lanzhou gets integrated into strategic command region making it perhaps the biggest area for Chinese military.
During Gen Zhao's visit, the two sides agreed to jointly implement the important consensus reached by leaders of the two countries and the relevant agreements between the two countries and militaries, promote mutual understanding, enhance pragmatic cooperation, safeguard peace and stability in border areas, and try best to make positive contributions to the healthy and stable development of the relations between the two countries and two militaries.
(With PTI inputs)