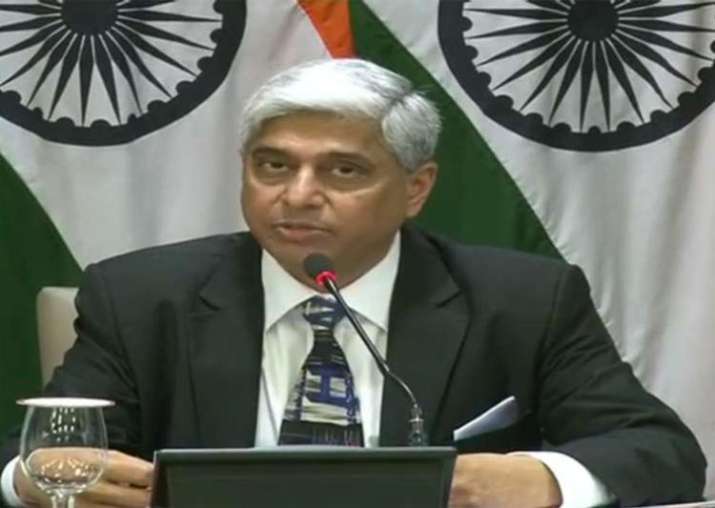 India and China are all set to discuss  key issues of mutual "concern and interest" including "friction points" such as Masood Azhar and NSG on February 22 when they will hold their first Strategic Dialogue. 
India's Foreign Secretary S Jaishankar and executive vice chairman of China hang Yesui will co-chair this  dialogue. 
"The two sides will discuss all issues of mutual interest in bilateral, regional and international domain," external affairs ministry spokesperson Vikas Swarup said on Thursday.
Acknowledging that there are "friction points" in India-China ties, Swarup said the dialogue will strive for a holistic view of the relations between the two countries and see to what extent they can accommodate each other's concerns and interests.
"India and China share a close development partnership and there are number of issues also between the two countries. While there are collaborative activities, there are also some friction points.
"The idea is that through the mechanism of this strategic dialogue, the foreign secretary from our side and his Chinese counterpart can take a holistic view of India-China relations and see to what extent the two sides can accommodate each other's concerns and interests," he said.
Maintaining that the upcoming Strategic Dialogue, which was set up during the visit of Chinese foreign minister Wang Yi in August last year, was a new mechanism, Swarup said it is a more "comprehensive" forum.
India-China ties have witnessed strain following Beijing's rigid stand on issues crucial to India such as membership to the Nuclear Suppliers Group and designation of JeM chief and Pathankot attack mastermind Masood Azhar as global terrorist by the UN.
(With PTI inputs)