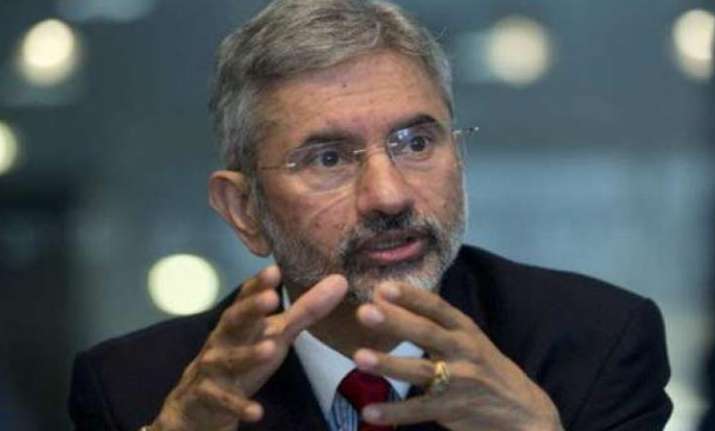 Cautioning against efforts to distort the debate over the rise of two big powers like India and China, Foreign secretary S Jaishankar today asked the two countries not to allow their differences to become disputes.
The Foreign Secretary reminded that the complexity inherent in the simultaneous rise of two major powers, that too in close proximity of each other, has sparked off a big debate about the opportunities and risks that arise from such developments.
"Skewing the analysis of this debate in the direction of any one side could mislead at the expense of the other," Jaishankar said while delivering a lecture to mark the 25th anniversary of India-ASEAN relationship in Singapore. 
The Indian Foreign Secretary further said that the evolving India-China relationship has a direct implication for both ASEAN as well as the rest of the world. 
While pointing out that all problems between India and China have not been resolved, Jaishankar added that it was a risky proposition to say that new problems would not arise between the two countries in the course of time. 
The Indian Foreign Secretary admitted that differences on issues like terrorism, nuclear energy access and connectivity initiatives have acquired some prominence recently.
Expressing concern over the alarming trade deficit between the two countries, Jaishankar said that it emanates from obstacles that India faces in accessing Chinese markets.
He also advised India and China to learn from strategic maturity displayed by their respective leaders NarendrA Modi and Xi Jinping during their meeting on the sidelines of the SCO Summit in Astana, Kazakhstan.
"Last month when leaders of two countries met in Astana, they reached consensus on two points -one at a time of global uncertainty India-China relations are factor of stability and two, in their relationship, India and China must not allow differences to become disputes," Jaishankar said.