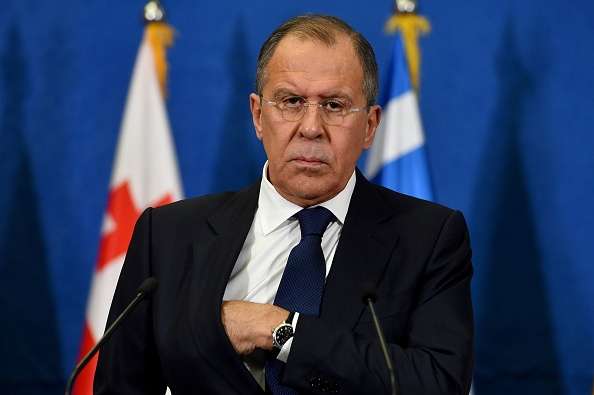 A day after U.S. President Barack Obama imposed sanctions on Russian officials and intelligence services, Russia's Foreign Minister has indicated the expulsion of 35 U.S. diplomats.
Thirty-five Russian diplomats were ordered to leave the U.S. in 72 hours, in retaliation against alleged Russian interference in the U.S. presidential election, as American political sites and email accounts were hacked.
Foreign minister Sergey Lavrov, in televised remarks, today said that the foreign ministry and other agencies have suggested that President Vladimir Putin order expulsion of 31 employees of the U.S. embassy in Moscow and 4 diplomats from the U.S. consulate in St. Petersburg.
Another suggestion is to bar U.S. diplomats from using their summer retreat on the outskirts of Moscow and a warehouse in the south of Moscow.
The Kremlin spokesman said late Thursday that it would be up to Putin to draft retaliatory measures.
Prime Minister Dmitry Medvedev has called a new round of U.S. sanctions against his country "anti-Russian death throes."
The United States is unleashing a string of sanctions and other punitive measures against Russia amid allegations it engaged in cyber-meddling in the U.S. presidential campaign, putting pressure on President-elect Donald Trump not to let Moscow off the hook after he takes office.