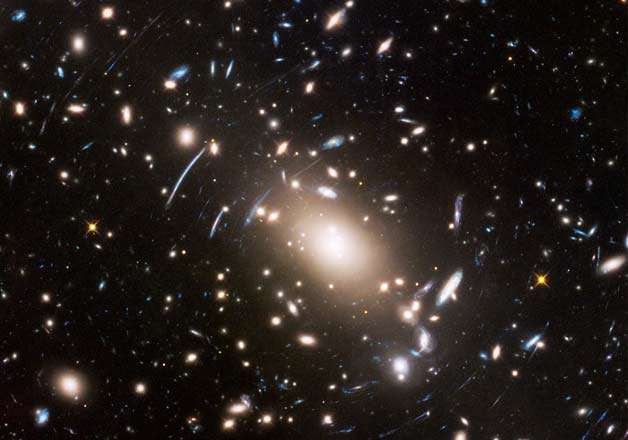 Our space as millions of mysteries hidden in it. For several years, the scientists have been trying explore the space.
With the advancement of technology, the scientists have been pretty much successful in initiating their journey to unravel this enigma.
From man's first step on moon to mission Mars and lately the discovery of 100 exoplanets, mankind has gone way beyond one's imagination.
And now NASA has revealed some stunning pics of a galaxy cluster Abell S1063 to coincide with the 50th anniversary of 'Star Trek'.
These images, compiled in a video, clicked by NASA's Hubble Space Telescope shows us the very furthest views into space ever taken.
'Hubble's powerful vision has carried us into the true 'final frontier,' said Nasa.  
These images feature the cluttered universe which filled with millions of galaxies near and far.
The Hubble image shows a very cluttered-looking universe filled with galaxies near and far.