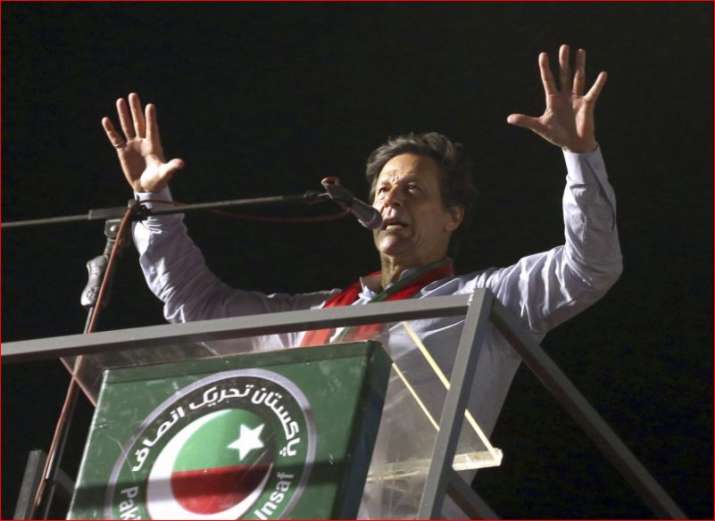 Imran Khan's Pakistan Tehreek-i-Insaf (PTI) has sought the support of its former nemesis MQM-P to form the new government in Pakistan, according to a media report. 
According to influential newspaper Dawn, Imran Khan's confidant Jahangir Tareen flew into Karachi from Islamabad Monday evening and invited former rival Muttahida Qaumi Movement-Pakistan to join the PTI-led government.
Karachi-based MQM-P, which ruled Pakistan's commercial hub for decades, managed to get just six National Assembly seats four in Karachi and two in Hyderabad in the July 25 elections compared to its 24 NA seats in 2013.
The MQM-P has become an important factor in national politics since the PTI with 116 seats in National Assembly cannot form a government on its own and lacks a simple majority in the lower house of parliament.
Tareen along with PTI leaders Arif Alvi, Firdous Shamim Naqvi and Imran Ismail reached the MQM-Ps temporary headquarters in Bahadurabad area and met with its convener Khalid Maqbool Siddiqui.
Talks between the two parties held behind closed doors past midnight. An MQM-P source told Dawn that Tareen sought MQM-Ps help in the election of speaker, deputy speaker and leader of the house in the National Assembly and offered the party its share in the upcoming federal Cabinet.
The MQM-P was not interested in a single ministry and it wanted more powers for the Karachi and Hyderabad local governments, the daily said.
Later, Tareen told the media that the PTI had invited the MQM-P to join its government at the Centre for the sake of the country. He said that both the PTI and MQM-P got mandate from Karachi and now its time to deliver to the people.
(With PTI inputs)