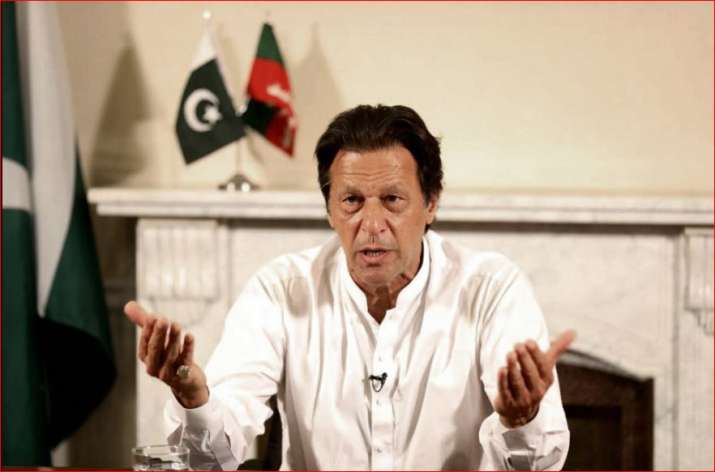 Pakistani Minister for Human Rights Shireen Mazari has said that the government headed by Imran Khan is preparing a proposal to resolve the Kashmir issue.
Describing the draft as a "model for conflict resolution", Shireen Mazari said that the proposal will be circulated among all stakeholders. 
However, Mazari, considered close to the powerful Pak Army, refused to share the details of the proposal.
 "We will prepare the proposal within a week and circulate it among all the stakeholders," Mazari had told a local news channel early this week.
She said the proposal, which is a "model for conflict resolution", would be presented before the Cabinet and also Prime Minister Khan.
"If the draft is approved, we will move forward on it," said Mazari.
The army, which enjoys considerable influence over policy decisions in Pakistan, has ruled the country for much of its life since it gained independence 70 years ago.
When asked about the status of the draft, the minister responded, "it's almost ready."
In his victory speech last month, Khan expressed his willingness to improve Pakistan's ties with India and said that his government would like the leaders of the two sides to resolve all disputes, including the "core issue" of Kashmir, through talks.
He had said good India-Pakistan relations will be beneficial for the entire region and suggested to increase trade ties between the two neighbours.
"I am a person who arguably knows the most people in India because of my days in cricket. We can resolve the poverty crisis in South East Asia. The biggest problem is Kashmir," he had said, suggesting that the two sides should come to the table to resolve it.
Pakistan's former military ruler Parvez Musharraf claims he had proposed a 'four-point formula' on Kashmir to the then prime minister Atal Bihari Vajpayee during the 2001 Agra Summit.
The summit did not result in any significant development on the issue. 
(With PTI inputs)