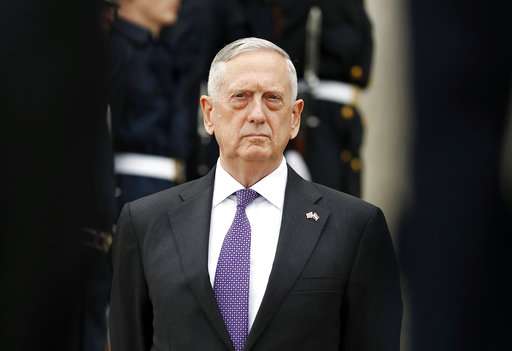 Making an appeal to US Congress for providing national security waiver to India, Defence Secretary Jim Mattis on Friday said that imposing sanctions on New Delhi under a newly-enacted law for buying the S-400 air defence missile system from Russia would only hit the US.
Mattis said that all those countries, including India, which are trying to turn away from formerly Russian-sourced weapons to avoid sanctions under Countering America's Adversaries Through Sanctions Act (CAATSA) should be given national security waiver. 
Under CAATSA, signed into law in August 2017 that came into effect in January this year, the Trump administration has been authorised to punish entities engaging in significant transaction with the defence or intelligence sectors of Russia.
India will also come under the firing line of the Trump administration under this law as New Delhi is in advanced stage of negotiations with Russia for five S-400 system worth an estimate USD 4.5 billion.
S-400 is considered to be a very potent air defence missile system and it has the capability to destroy incoming hostile aircraft, missiles and even drones at ranges of up to 400 km. It can also fire three types of missiles besides engaging 36 targets simultaneously. 
Since CAATSA has no national security interest waiver, it will be tough for Trump administration to make any exception for India under this act. 
Mattis, however, believes that imposing sanctions on countries like India would only hit the United States.
"There is no national security waiver to what is referred to as the CAATSA Act, the specific act that says that, if another nation buys military equipment from Russia, then we will not sell them ours," Mattis told US lawmakers.
 
"There are nations in the world which are trying to turn away from formerly Russian-sourced weapons and systems like this.We only need to look at India, Vietnam and some others to recognise that, eventually, we're going to paralyse ourselves," he said.
"So, what we ask for is that the Senate and the House pass a national security waiver in the hand of the secretary of state -- I'm not asking for myself. Foreign policy is driven from Foggy Bottom. So, if he has the waiver authority and I can go to him and show it's in our best interest, then we get an internal management of this process, but it keeps us from being boxed in by the Russians," he added. 
(With agency inputs)