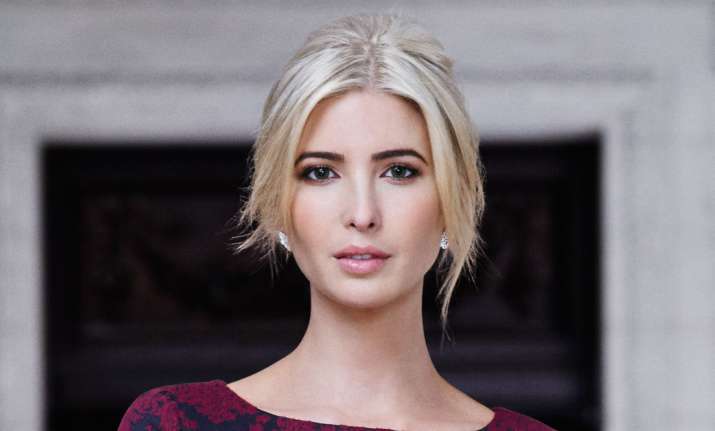 US President Donald Trump's daughter Ivanka Trump on Monday said that she is trying to "stay out of 'politics" because she doesn't consider herself to be a political savant. 
Ivanka has expressed her desire of not getting involved in politics despite occupying a key advisory role to her father along with her husband Jared Kushner.
"I try to stay out of 'politics'," the first daughter said, in an interview with Fox News on Monday, employing air quotes, and adding "I don't profess to be a political savant. So I leave the politics to other people and really lean into the issues that I care about."
"His political instincts are phenomenal. He did something that no one could have imagined he'd be able to accomplish. I feel blessed just being part of the ride from day one and before. But he did something pretty remarkable," she said.
The 35-year-old Ivanka, whose net worth is estimated to be some $300 million and who -- like her husband -- receives no salary for her advisory activities, emphasized that she gives her open and sincere opinion on assorted issues and is sometimes in agreement with trump, although at other times they do not agree, Efe news reported.
Ivanka and Kushner, the latter of whom is one of Trump's key advisers on the Israeli-Palestinian conflict, are considered to be two of the most influential voices in the White House.
Specifically, Ivanka's opposition to Trump's decision to withdraw the US from the Paris Accord to fight climate change is well known, and this move has been one of the most controversial that the president has made since taking office in January.
"I advise my father on a plethora of things," she said, "So ... he trusts me to be very candid with my opinions. I don't have a hidden agenda."
"Naturally, there are areas where there's disagreement," Ivanka said. "We're two different human beings, so I like to focus instead on areas where I can add positive value, where I can contribute to the agenda."
Regarding the current US political situation, Ivanka said that one of the things she feels is missing from the present political climate is "dialogue."
(With IANS inputs)