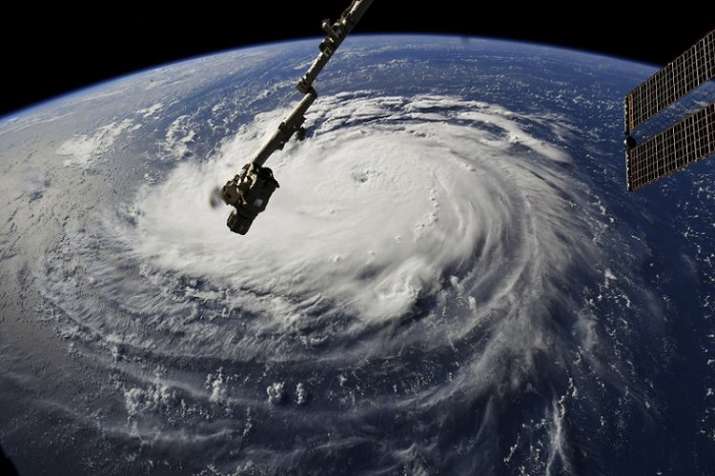 Hurricane Florence, which closed in on North and South Carolina carrying winds up to 140 mph (220 kph) and water, exploded into a potentially catastrophic category 4 hurricane on Monday. It could wreak havoc over a wide stretch of the eastern United States later this week. According to the forecasters, the storm is expected to be close to Category 5 strength by Tuesday.
Communities along a stretch of coastline vulnerable to rising sea levels due to climate change prepared to evacuate the storm to safer areas.
Evacuation of the state's entire coastline starting Tuesday noon was ordered by the South Carolina governor, who predicted nearly 1 million people would flee. Mandatory evacuation for those residing the low- lying coastal areas was also ordered by the governor of Virginia.
Torrential rains to the Appalachian Mountains and as far away as West Virginia are possible if the storm slows just off the coast. Moving to safer places could be a challenge in view of flash floods, mudslides and other dangerous conditions.
Airlines, including American and Southwest, have begun allowing passengers to change their travel plans that take them into the hurricane's possible path.
Florence was centered about 1,170 miles (1,880 kilometers) east-southeast of Cape Fear, North Carolina on Monday evening and moved west at 13 mph (20 kph).
According to the National Hurricane Center, the centre of the storm will move between Bermuda and the Bahamas on Tuesday and Wednesday and approach the coast of South Carolina or North Carolina on Thursday.
Several meteorologists said Florence could do what Hurricane Harvey did last year over Texas, dumping days of rain, although not quite as bad.
North Carolina has been hit by only one Category 4 hurricane, Hazel, with 130 mph winds, in 1954.