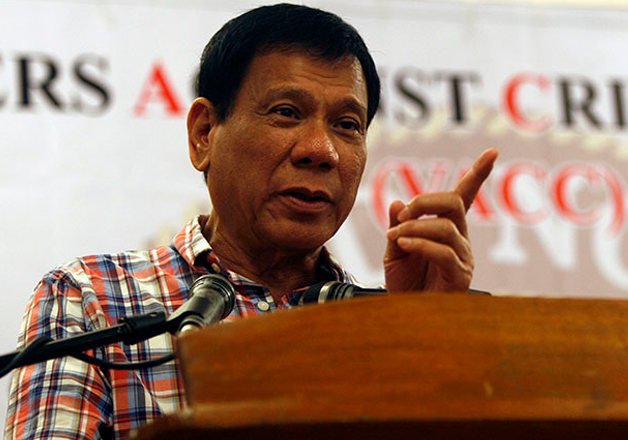 Philippines's independent human rights watchdog has said that it will investigate President Rodrigo Duterte's claims that he had killed three drug suspects years ago.
Duterte had last week said that he had helped police kill three suspected criminals while he was mayor of Davao, a southern city in the sourtheast Asian country. United Nations Human Rights chief, Zeid Ra'ad Al Hussein, had then called for an investigation, saying the killings 'clearly constitute murder'.
Duterte was mayor of Davao for two decades. It was during this tenure, he earned a reputation for harshly suppressing crime. 
The disclosure from President comes at a time when he has waged a brutal anti-drugs crackdown, more than six months after he won the President election.
The commission on human rights said that it will also look into the allegations that he ran death squads that killed several hundred people in the city. Nearly 6,000 people are said to have been killed.
Critics said that Duterte had encouraged police, vigilantes and mercenaries to shoot suspected drug dealers and users on sight. 
Duterte easily won presidential elections in May largely on a promise to eradicate illegal drugs in society.
More than 5,300 people have died since he took office in late June, including 2,124 at the hands of police. 
The commission on human rights will also be is investigating several cases where police were responsible. Duterte, however, has insisted that police have not violated any law in killing drug suspects.