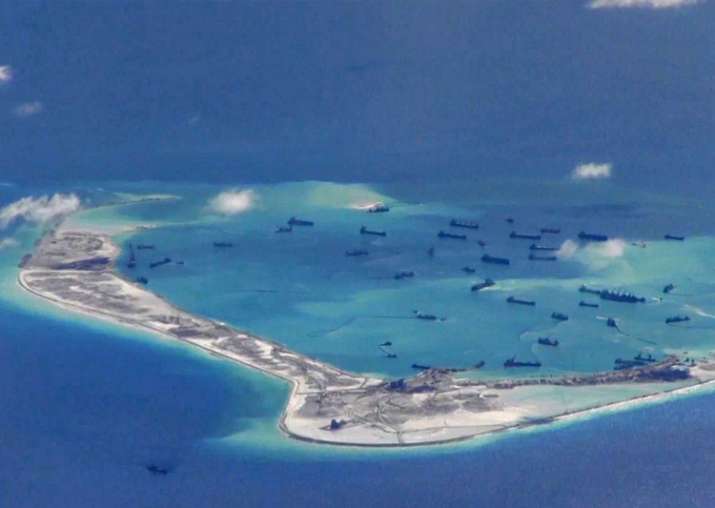 Ahead of the anticipated meeting between Prime Minister Narendra Modi and US President Donald Trump in Washington on Monday, China has warned both nations against deepening their military ties in the Asia-Pacific.
China's Foreign Ministry spokesperson Geng Shuang said that Beijing hopes 'India and the US will not disturb peace in the South China Sea' as the issue is likely to come up between Modi and Trump when they meet.
"With concerted efforts of China and Asean countries, the situation there is cooling down. We hope other countries, especially non-regional countries, can respect efforts by regional countries to maintain peace and stability in the South China Sea and can play a constructive role in this regard," Shuang said.
China's reaction comes in the backdrop of US Press Secretary Sean Spicer's remark that cooperation between India and the US on Indo-Pacific region which includes the South China Sea will figure in the talks.
China is locked in a dispute with the Philippines, Brunei, Malaysia, Vietnam and Taiwan over the ownership of energy-rich waters. China claims almost 90 per cent of the sea. The US has sent its warships into the waters, asserting its freedom to navigate in the international waters.
Qian Feng, a scholar with the National Strategy Institute at Tsinghua University and executive director with the Chinese Association for South Asian Studies, said that Beijing will be closely monitoring the upcoming Modi-Trump meeting. 
"Chinese people will take a close look at the summit because some of the issues also concern China's interests," Feng said.
"For instance, Trump is reforming US immigration policies, including the H1B visa, a type of visa whose biggest and second-biggest recipients are India and China, respectively. The curb on H1B visas is bad news not only for the Indian IT sector but also Chinese students studying in US universities. China will most likely be willing to express support for India's stance over the H1B visa, and hopefully the problem can get solved during Modi's summit with Trump," Feng added.
With IANS Inputs