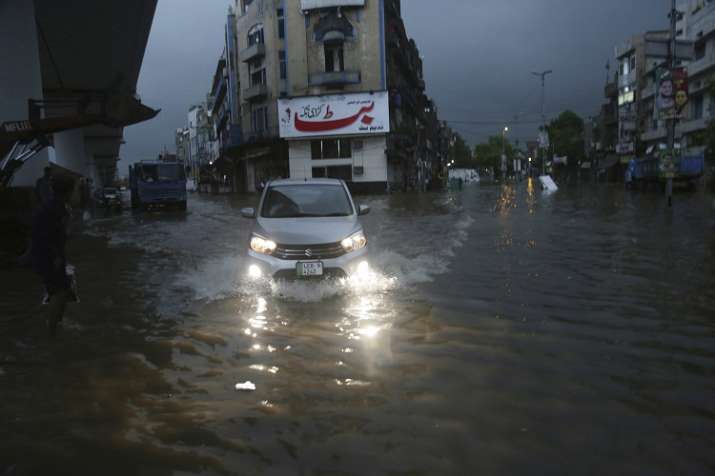 At least 14 people have been killed, while 19 others have been injured following heavy rainfall in Pakistan. Confirming the number of casualties, the officials said that the rains wreaked havoc in Pakistan's Punjab and northwest Khyber Pakhtunkhwa provinces. Heavy downpour started hitting Pakistan on Tuesday and continued till Wednesday, said the National Disaster Management Authority (NDMA) in a statement.
The official report confirmed that most of the casualties happened due to incidents of electrocution and roof collapse. Accidents triggered by rain have killed 14 people in Pakistan.
The NDMA said that several low-lying areas have been inundated by the rains as water ponding at different areas of Punjab was reported. Rescue work is underway to clear the standing water by the provincial disaster management authority.
It added that 12 people have been killed in Punjab and 17 others have been injured as it was worst hit by rains. One house was washed away by the rain water.
In Khyber Pakhtunkhwa, two people have been killed while two others have been injured following heavy downpour in various areas of the province over the past two days.