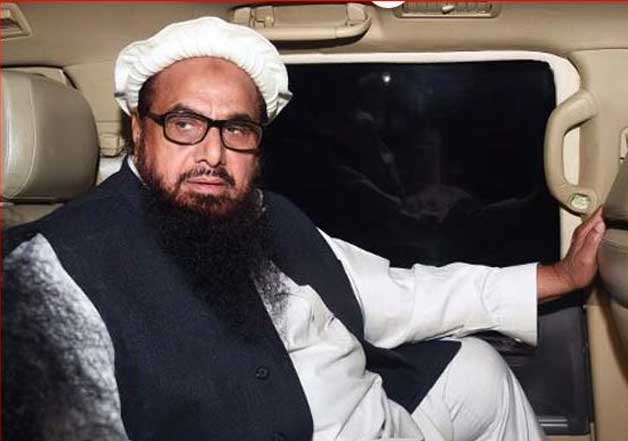 US President Donald Trump's close aide Shalab Kumar has said that Jamaat-ud-Dawa (JuD) chief Hafiz Saeed is right in saying that Pakistan is helpless against the combined pressure from Prime Minister Narendra Modi and President Trump.
"On this issue, the terrorist is right. The Pakistani government correctly appreciates that, not only there's a new and tough sheriff in town, but that he's got a skilled and receptive partner. President Trump and Prime Minister Modi together are the worst enemies of terrorists," Shalab Kumar wrote in Breitbart News, the pro-Trump media outlet. 
Kumar further claimed that Pakistan tightened noose around Hafiz Saeed because of behind the scenes efforts by the Trump administration and Modi government. 
Referring to reports of Pakistani government cancelling the licenses of weapons issued to Hafiz Saeed and his aides, Shalab Kumar pointed out that the terrorist had been living in the open in Pakistan in spite of a $10 million American bounty for information leading to his arrest and conviction.
"It took only ten days of a new leadership in Washington DC to force Islamabad hand in getting serious about fighting Islamic extremism," Shalab Kumar said.
"Lost in the misleading reports about Muslim bans and debates about much-needed vetting on refugees from the Middle East has been the Trump administration's quiet but successful effort behind the scenes to advance policies that crack down on terrorism and the Islamist ideology that fuels it," he added. 
Shalab Kumar said that the credit for making Pakistan take action against terrorists  like Hafiz saeed goes to PM Modi's insistence and President Trump's instigation. 
"What changed? It is Modi's insistence and Trump's instigation," he said.