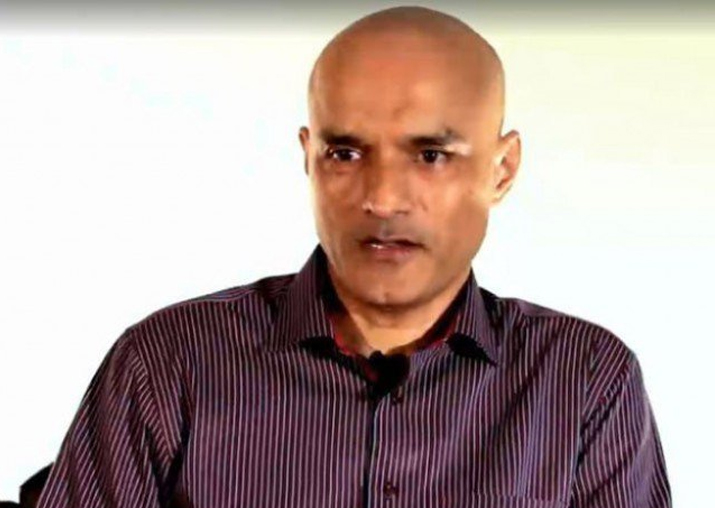 Inter-Services Public Relations, the media wing of Pakistan Army, said on Thursday that it is close to take a decision on the mercy petition submitted by alleged Indian spy Kulbhushan Jadhav, adding that "good news will be delivered soon". 
"Mercy petition of Kulbhushan Jadhav is reaching its final stage. We will give good news soon," ISPR spokesperson Major General Asif Ghafoor said in a press conference today while responding to a question on Jadhav, a retired Indian Navy officer who was caught in Pakistan.
The "good news" remark by the ISPR could be a matter to worry for India as Jadhav's mercy petition has already been rejected by the Pakistan's military court. If the petition is also rejected by the army chief, he will have to approach Pakistan's President for clemency – probably the last resort for him. 
Earlier this month, Islamabad said that it has received India's written pleadings to the International Court of Justice (ICJ), which is hearing the case of Kulbhushan Jadhav, a retired Indian Navy officer sentenced to death by a Pakistani military court for alleged espionage. 
The International Court of Justice (ICJ) had suspended the death sentence of Jadhav pending final judgement by it after India moved the court in May, requesting immediate suspension of the sentence. The ICJ has said Jadhav should not be executed till it gives a final ruling in his case.
Pakistan had arrested Jadhav in Balochistan in March 2016, and had accused of his involvement in spying and subversive activities in Balochistan and Karachi.  India has dismissed these charges and said Jadhav was kidnapped from the Iranian port of Chabahar.
Last month, Pakistan's Foreign Minister Khawaja Muhammad Asif created a stir, claiming that Islamabad had received an offer to swap Jadhav for a terrorist behind the Army Public School attack in Peshawar attack in Peshawar in 2014 – an allegation refuted by India.