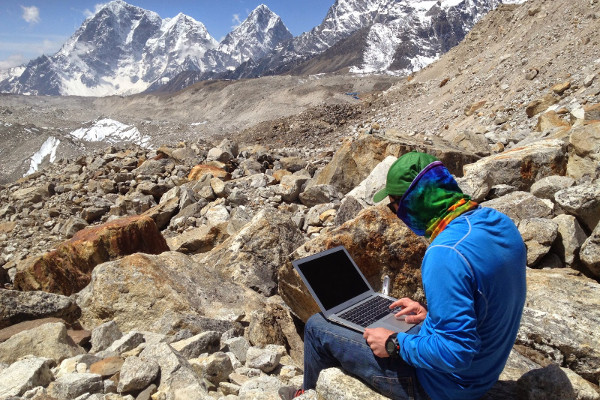 Weak mobile signal blues are now going to be a thing of past with the Nepalese government embarking on a drive to equip the region around the Mount Everest, the highest peak in the world, with free wi-fi zones. 
In an initiative to promote tourism and provide easy flow of information during disasters, the Nepal government said free wi-fi zones would be set up on the Lukla-Everest and the Annapurna Base Camp.
"In the initial phase we will set up free wi-fi zones along the Lukla-EBC area and Annapurna trail," Nepal Telecommunication Authority (NTA) Chairman Digambar Jha informed.
"We will expand this service in other areas too," the Kathmandu Post quoted Jha as saying.
Jha said the service will operate on the Okamura Model. The model suggests use of low-cost optical cable for high-speed internet.
The initiative comes after Nepal's Tourism industry was hit due to several avalanches triggered by earthquakes. Climbers at the Mount Everest base camp and others usually get trapped on the slopes.
In many incidents, including the avalanche that hit the Everest base camp post the 2015 Nepal earthquake, rescue teams reached the trapped people late, leading to deaths.