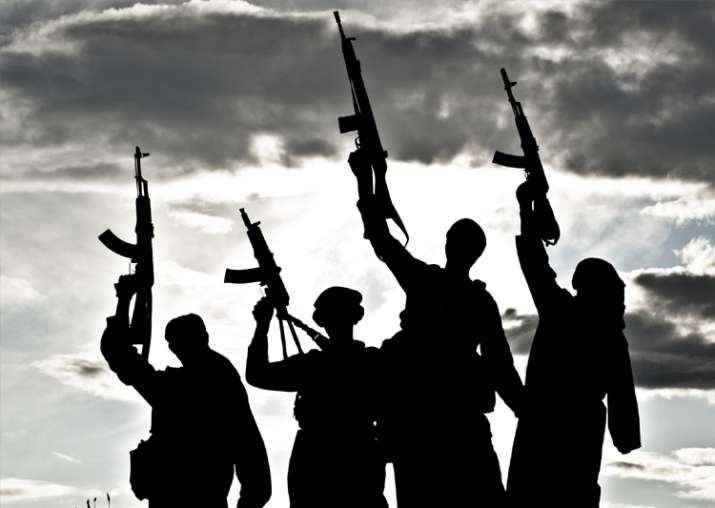 Days after joining BRICS nations in condemning Pakistan-based terror groups including JeM and LeT, China today tried to mollify its all-weather friend, saying 'good brother and iron friend' Islamabad has 'done its best' to fight terrorism.
In a joint press conference after meeting his Pakistani counterpart Khawaja Asif, Foreign Minister Wang Yi said that 'no one understands Pakistan better than China'.
"When it comes to the issue of counter-terrorism, we believe Pakistan has done its best with a clear conscience. In comparison, some countries need to give Pakistan the full credit it deserves," Wang Yi said.
"Pakistan is a good brother and iron friend of China. No one knows Pakistan and understands Pakistan better than China. For years Pakistan has been a victim of terror, and more importantly Pakistan is an important participant in the international cooperation against terrorism," he added.
Beijing had invited Asif for an official visit. The Pakistani Minister's visit to China comes just after the conclusion of BRICS Summit in Xiamen where the five-member bloc named Pakistan-based anti-India terror groups Lashkar-e-Taiba and Jaish-e-Mohammed in its joint declaration.  The move was seen as a victory for India but caused worry among some Chinese experts who said it may put a strain on China-Pakistan ties.
Wang further said that terrorism is a global issue and tackling it needed concerted efforts from all countries. 
"Instead of blaming each other, countries need to work with each other. The government and people of Pakistan made huge efforts and sacrifice in the fight against terrorism and such efforts and sacrifice are there for everyone to see. The international community should recognise that," he said.
China has always defended Pakistan over accusations of harbouring terrorists. China has invested heavily in Pakistan and is building a USD 50 billion economic corridor, which is key to its ambitious Belt and Road project.
China and Pakistan also took swipes at President Donald Trump's newly unveiled Afghanistan policy as they called for new talks with the Taliban to resolve the 16-year conflict in the land-locked nation.
The both sides announced that they will hold a new series of three-way talks along with Afghanistan later this year in Beijing to push forward settlement negotiations with the Taliban.
Asif said that Pakistan believes the crisis in war-torn nation can't be solved through military and called for a political solution to settle the issue.
The development comes almost a fortnight after the US announced to double down on its military campaign and issued the sternest warning to Pakistan for providing safe havens to terrorists and sought an enhanced role for India in bringing peace in the war-ravaged country.