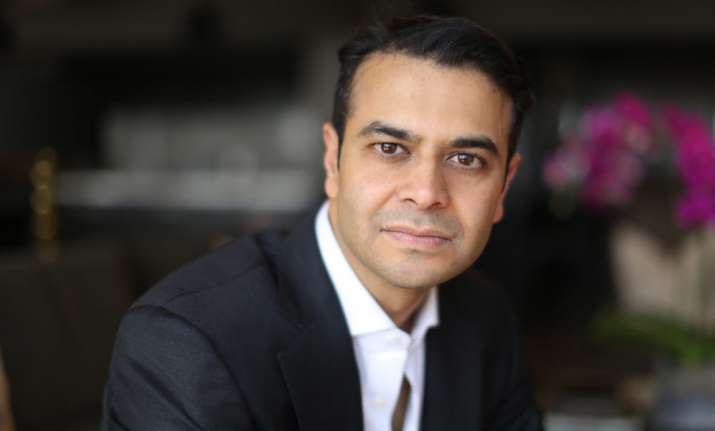 An Indian origin CEO has been at the receiving end of racial abuses, purportedly at the hands of Donald Trump's supporters after he said he would no longer continue to support some of the US President's policies following the Charlottesville clashes.
Ravin Gandhi, CEO of US-based GMM Nonstick Coatings, had written in an article for CNBC, saying he would not defend Trump's economic policies following the violence witnessed between white supremacists and counter-demonstrators.
"I recently told the New York Times I was 'rooting' for certain aspects of Trump's economic agenda," Gandhi wrote in his article.
"After Charlottesville and its aftermath, I will not defend Trump even if the Dow hits 50,000, unemployment goes to 1 percent, and GDP grows by 7%. Some issues transcend economics, and I will not in good conscience support a president who seems to hate Americans who don't look like him," he said.
He concluded the article saying: "…..I have a message for our president: Mr. Trump, the only thing necessary to "Make America Great Again" is ensuring you are a one-term president, and I'm excited to start working toward that goal."
The article followed a barrage of racially abusive messages and emails. One particular voicemail that Gandhi chose to make public by posting it on YouTube is particularly disturbing.
"You're a f****** Indian pig," a woman, probably a Trump supporter, can be heard saying.
"Get your f****** garbage and go back to India, and sell it there," she says further in the over one-minute video.
The woman, continuing with her rant, also targets Nikki Haley, the Indian American US Ambassador to the United Nations. Calling her a "Bangladeshi creep", the woman says "they are going to start taking down Buddhist statues."
Gandhi, as the Chicago Tribune pointed out, is not a Buddhist. Explaining why he chose to post the audio online, Gandhi said that despite his race being a non-issue in his daily life, "the sad reality is there's a group of racists in the USA that views me as a second-class citizen."
US President Donald Trump has come in for some harsh criticism over his failure to denounce white supremacists, neo-Nazis, and Ku Klux Klan members who took out a march to 'Unite the Right' in Charlottesville, Virginia, earlier this month.
In the wake of the violence, Trump spoke out against the incident but did not explicitly lay blame on the white supremacists, instead insisting that "bigotry and hatred" was coming from "many sides."
After days of backlash, Trump attempted to change his tune last week, specifically naming the hate groups as he condemned racism. But the following day, he doubled down on his initial response blaming "both sides," prompting even more backlash.
A woman told this CEO to 'go back to India' after he spoke out against Donald Trump pic.twitter.com/fUQOXfhxpx

— NowThis (@nowthisnews) August 23, 2017