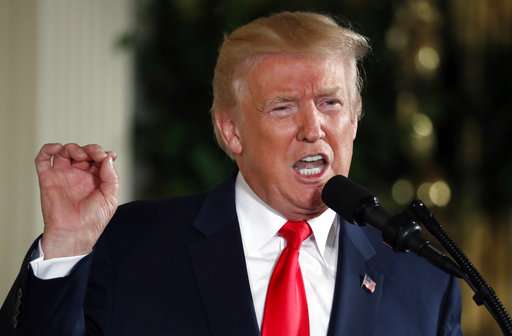 President Donald Trump reportedly wants to fire General John Nicholson, top US commander in Afghanistan, as he is feeling frustrated over the worsening security situation in the war-torn country.
According to NBC News, Trump repeatedly suggested at a White House meeting on July 19 that  Defence Secretary James Mattis and Chairman of the Joint Chiefs of Staff Gen Joseph Dunford should replace Gen Nicholson, because he is "not winning the war".
Quoting unnamed sources in the White House, the NBC report added that the Afghan review lasted for about two hours, during which the president apparently asked for return on investment in Afghanistan.
According to officials, Trump inquired about the United States getting a piece of Afghan's mineral wealth and repeatedly said the top US general there should be fired, NBC news said. 
Notably, Trump is yet to meet General Nicholson, who was appointed to this position by his predecessor. Trump is the third US President to be grappling with the Afghan war, which began in the immediate aftermath of 9/11, when the then US President George W Bush sent troops to overthrow the Taliban rulers, who had sheltered Al-Qaeda and its leader Osama bin Laden. 
"We aren't winning," Trump complained, according to the officials. 
"We are losing," NBC News quoted the official as saying what Trump felt over the situation in Afghanistan.  Another official said Trump pointed to maps showing the Taliban gaining ground, and that Mattis responded to the president by saying the US is losing because it doesn't have the strategy it needs, the news channel reported.  The White House declined to comment on internal deliberations. 
"That strategy has been worked carefully in the interagency process and while no decision has been made the president's team continues to develop options for him that address threats and opportunities to America arising from this vital region," Michael Anton, spokesman of the National Security Council told the news channel. 
According to media reports, Trump has been unhappy with the options bring presented to him. The Afghan policy review, which was of late scheduled to come up mid-July has been postponed for the time being. An inter-agency process is still working on it, after Trump sent the plan to the drawing board.
(With PTI inputs)