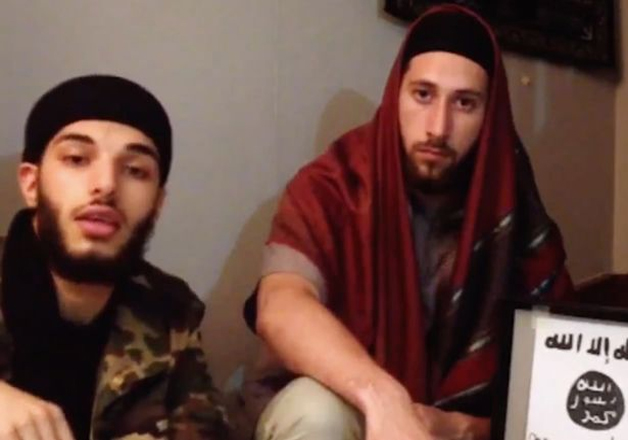 A new video has emerged purportedly showing the two terrorists, who attacked a French church and killed a priest, pledging allegiance to terror group Islamic State.
In the disturbing footage, released by the Islamic State on Wednesday night, the 19-year-old extremists express their support to the terror group's leader. They say "we give Bayah (allegiance)" to Abu Bakr Al-Baghdadi", who was elected leader of the militant outfit in 2014.
They also display a piece of paper, featuring the ISIS flag.
The attack is the third in two weeks in France and Germany in which jihadists have pledged allegiance to the group, increasing jitters in Europe over young, often unstable men being lured by IS propaganda and calls to carry out attacks in their home countries.
ISIS also claimed that Mohamed Lahouaiej Bouhlel, who killed 84 people when he ploughed a truck into a crowd in the French city of nice on July 14, was one of their "soldiers", however no direct link has been found.
France was still deep in mourning over the massacre when two men stormed into a church in the northern town of Saint-Etienne-du-Rouvray during morning mass yesterday and slit the 86-year-old priest's throat at the altar before being gunned down by police. Another man was left seriously injured in a hostage drama, while three nuns and a worshipper escaped unharmed.