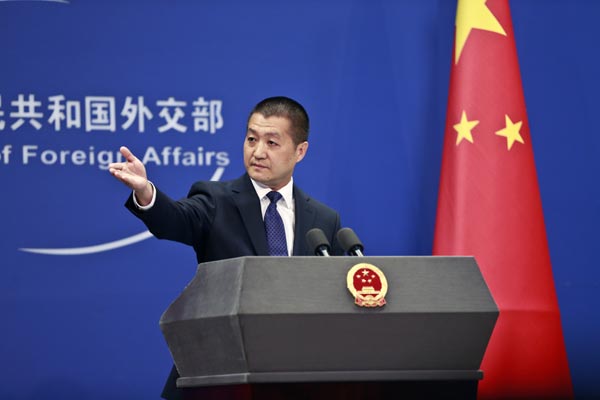 China today claimed that Beijing-based foreign diplomats were "shocked" over the way Indian troops "illegally trespassed" into  the Chinese territory.
Asking India to withdraw its troops from the area, Chinese Foreign Ministry spokesperson Lu Kang said that India should not take take the "illegal trespass as a policy to realise its political target.
"The illegal trespass by the Indian border personnel has drawn extensive attention from the international community and many foreign diplomatic missions in China said they were shocked by this," Lu Kang said.
"We also stressed that the facts are very clear in this incident. The Sikim section on China-India boundary is mutually recognised by the two sides," Lu added.
"This time the Indian border personnel illegally trespassed into Chinese territory."
Indian and Chinese troops have been engaged in a month-long stand-off at Doklam in the Sikkim section.
(With IANS inputs)