Follow us on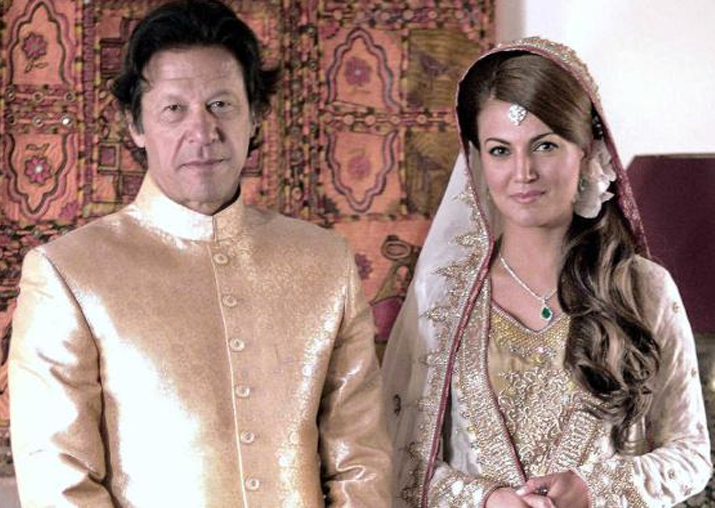 Pakistan's former cricketer and politician Imran Khan's ex-wife Reham Khan has said the Supreme Court's observation that her estranged husband has a 'kind heart', does not match with his character.
In an exclusive interview with India TV, Khan -- a journalist and film producer of British Pakistani descent, appeared reluctant on making any comment on Supreme Court and wondered "what measures or rules they had applied".
"What can I say and what can I do if the highest court of law, Pakistan's Supreme Court tags him as a friendly and trustworthy person. I can only tell you based on my experiences… I don't know what measures or what rules they have applied. But certainly, it appears that the court has been providing major reliefs while making judgements," she said.
Khan, 44, also said that "in the given scenario, if you are saying this fellow can never speak lie even before investigating… I don't know but that is to court to decide. I think the court needs to decide whether he is friendly or trustworthy. They need to explain this as well. In my opinion, Donald Trump should move to Pakistan, because on the basis of said measures he could be conferred with women rights' award, the refugee protection award."
Khan further said that in her opinion Imran was a fantastic player on the ground and he is "even more fantastic player in doing marriages". "there is a difference between marrying and then discharging the responsibilities. I think it is self-explanatory that if his conduct was good, why the divorce happened."
Khan also said that it was beyond her understanding why Imran had told anyone about their marriage for two months. She said that the marriage date was January 8, 2015 but the two tied the knot on October 31, 2014.
"I was of the opinion that immediately after the marriage, this will be put in public domain. But I don't why it was made a secret for two months," Khan said, adding that she was being forced to remain silent about their state of affair.
She also talked about news reports claiming that the cricketer-turned politician has tied the knot for the third time.
"First you marry and then hide it. That's why I say that I couldn't understand his motive. Again it appears that same thing has happened according to the reports," she said.
"The sources of the news stories are very reliable. I think there are certain circumstances that are not allowing to announce things publicly. It would have better to avoid doing another marriage in the given scenario. And if this has not happened, an immediate announcement should be done. This news is doing the rounds from last 1 month. I don't understand the logic.. I think this is very damaging," she said.
There are reports that Imran has secretly wedded a woman for the third time and is not disclosing it before the media. Imran's spokesman has, however, said that he had proposed marriage to Bushra Maneka, who has asked for time to make a final decision after consulting her family, including her children.
Imran had first tied the knot with Jemima Khan on May 16, 1995 that ended in divorce after nine years on June 22, 2004. His second marriage was with Reham which continued barely 10 months.