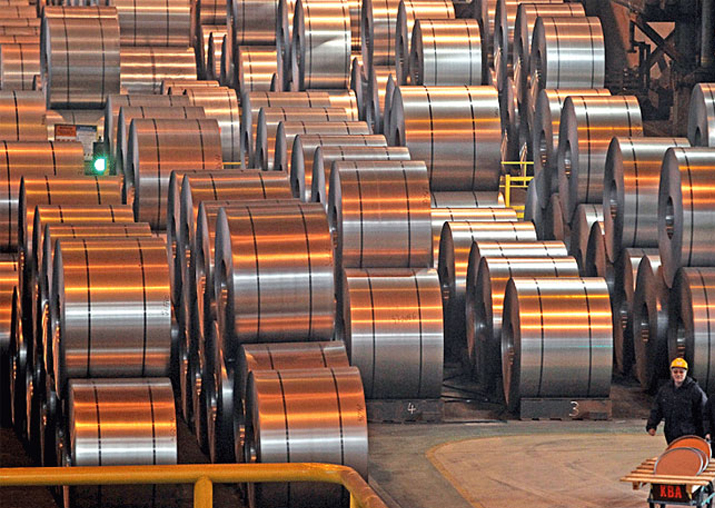 Europe's main steel federation says President Donald Trump's reasons for slapping tariffs on steel and aluminium are absurd and that the move could cost tens of thousands of jobs across the continent.
EUROFER chief Axel Eggert said today that "the national security justification the president has used - and the linking of these tariffs to NATO funding - is an absurdity."
The European Union exported about 5.5 million tons of steel to the US last year. European steel producers are concerned about a loss of market access but also that steel from elsewhere will flood in.
Eggert said "the loss of exports to the US, combined with an expected massive import surge in the EU could cost tens of thousands of jobs in the EU steel industry and related sectors."
President Donald Trump has imposed heavy tariffs on imported steel and aluminium which he said were necessary to boost the US industry suffering from "unfair" business practices, a move that has sparked fears of a global trade war. 
Trump signed two proclamations that levied a 25 per cent tariff on steel and a 10 per cent tariff on aluminium imported from all countries except Canada and Mexico. The contentious tariffs will go into effect in 15 days. 
With AP Inputs