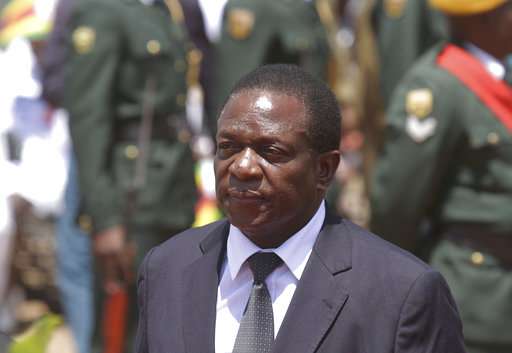 Emmerson Mnangagwa is set to be sworn in as Zimbabwe's President on Friday, marking the end of Robert Mugabe's 37-year reign.
Thousands of people are expected to stream into Harare's National Sports Stadium to witness former Vice President Mnangagwa, 75, take the oath of office. 
Ahead of the swearing-in, Mnangagwa urged Zimbabweans to "remain patient and peaceful and desist from any form of vengeful retribution", the BBC reported.
Mugabe is not expected to attend Mnangagwa's inauguration and the official explanation for his absence was that the 93-year-old needed to rest.
Mnangagwa is better known as "The Crocodile". In a radio interview two years ago, he explained that a crocodile never leaves the water to search for food. Instead, it waits patiently for its prey to approach. 
"It strikes at the appropriate time," he said. 
His dismissal earlier this month led the ruling Zanu-PF party and the Army to intervene and force Mugabe to quit.
The opposition is urging Mnangagwa, who has been part of the ruling elite, to end the "culture of corruption".
The news on Tuesday of Mugabe stepping down sparked wild celebrations across the country. It came in the form of a letter read out in Parliament, abruptly halting impeachment proceedings against him.
In it, Mugabe said he was resigning to allow a smooth and peaceful transfer of power and that his decision was voluntary.