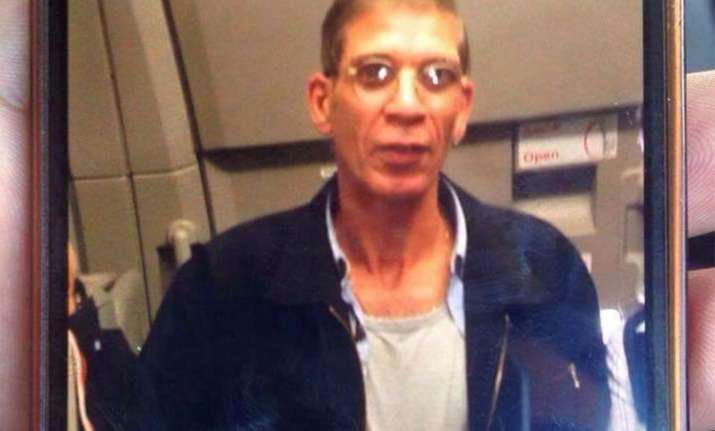 Cairo: The Egyptian who hijacked a domestic EgyptAir flight today and forced it to land in Cyprus pulled off the entire act wearing a fake explosives belt that had nothing but iPhone cases in it, authorities in Egypt and Cyprus have said.
The fresh images of the man have started to come into sight who later surrendered and was taken into custody after releasing all passengers and crew unharmed following an hours-long standoff.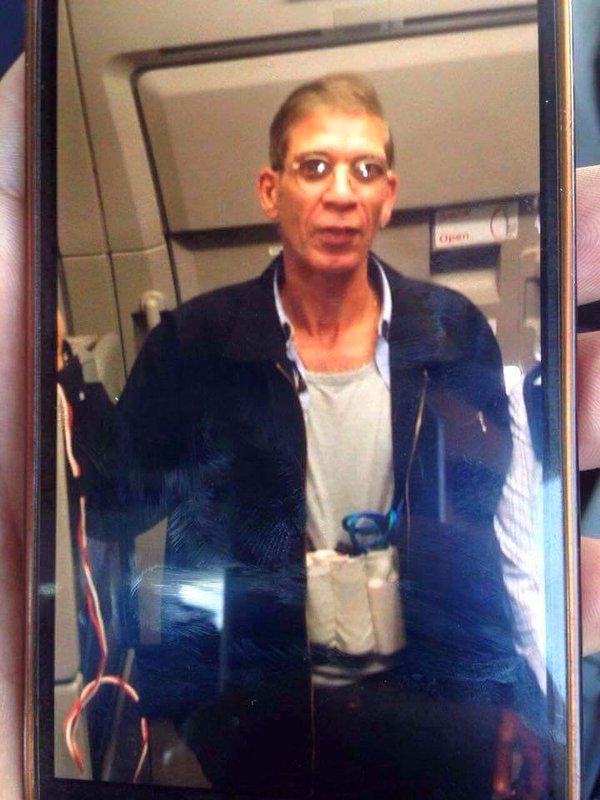 Identified as Seif Eldin Mustafa, the images show a thin man wearing glasses along with what looks like a suicide belt.
Egypt's Civil Aviation Ministry said in a statement, "Security in Cyprus confirmed that the explosive belt worn by the man who hijacked the plane was fake."
Officials said early on that the hijacking was not an act of terrorism, and later that the man appeared to be psychologically unstable. However, the incident was likely to renew concerns about Egyptian airport security months after a Russian passenger plane was downed over the Sinai Peninsula in a bombing claimed by the Islamic State group.
"From the start, it was clear that this wasn't an act of terrorism, and despite the fact that the individual appeared to be dangerous in terms of his behavior, we understood that this was a psychologically unstable person," Cyprus' Foreign Minister Ioannis Kasoulides told reporters.
He said the man initially asked to speak with his Cypriot ex-wife, who police brought to the airport.