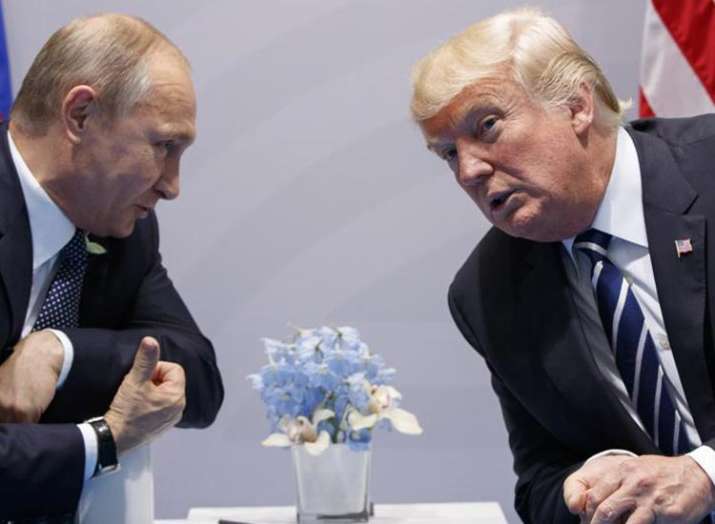 The White house on Thursday announced that US President Donald Trump and his Russian counterpart Vladimir Putin will hold their first summit meeting on July 16 in Helsinki, Finland.
White House Press Secretary Sarah Sanders said that the two leaders "will meet on July 16, 2018, in Helsinki, Finland."
"The two leaders will discuss relations between the United States and Russia and a range of national security issues," Sanders said in a statement. 
The two leaders had discussed the idea of holding a summit when US President Trump congratulated President Putin on his re-election in March. 
The announcement of date and venue comes a day after Putin's adviser Yuri Ushakov in Moscow said the two leaders will meet in a third country. 
The summit will include one-on-one talks between the presidents and conclude with a joint news conference, Ushakov said, adding that the two leaders are expected to issue a joint statement after their meeting.
Ushakov's annoucement came hours after President Putin met with US National Security Adviser John Bolton in Moscow. 
According to Russian media, Putin and Bolton discussed "strategic stability in the world, control over nuclear weapons and, in general, a disarmament dossier." They also discussed the conflicts in Syria and Ukraine, North Korea, and the Iran nuclear deal.
(With PTI inputs)