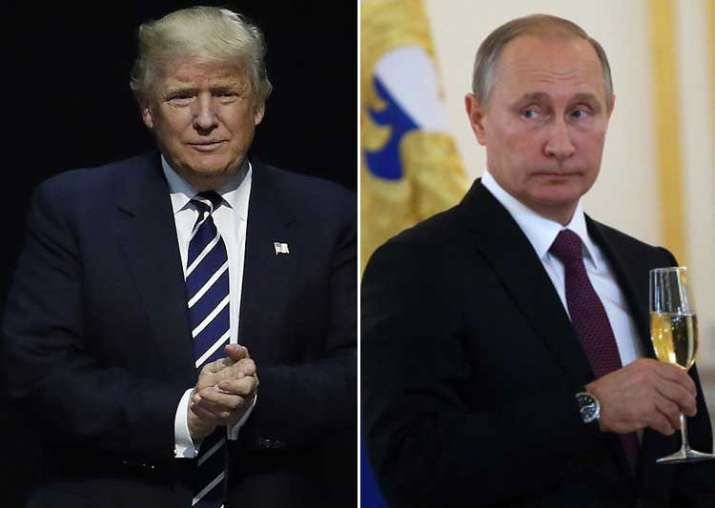 The White House on Tuesday confirmed that US President Donald Trump will hold bilateral meeting with Russian President Vladimir Putin on Friday (July 7) on the sidelines of the G20 summit in Hamburg, Germany. 
However, there is no clarity on the agenda of the meeting between the two leaders. 
The first face-to-face encounter between the two leaders will come as the US and Russia hold differences on a slew of issues, including the Syrian conflict, the Ukrainian crisis and the alleged Russian meddling in the US presidential election.
In April, Trump said the US was "not getting along with Russia at all" and the relations between the two countries "may be at an all-time low."
Meeting with Russian Foreign Minister Sergey Lavrov in Washington in mid-May, Trump expressed his desire to build a better relationship between the two countries.
Earlier this month, US Secretary of State Rex Tillerson said the US is working to stabilise its relationship with Russia, which is "at an all-time low."
The Kremlin also confirmed that the two presidents will hold bilateral meetings on July 7.
"(It's been) agreed for the seventh [of July]," Russian presidential aide Yury Ushakov was quoted as saying by Sputnik news agency.
Putin's Press Secretary Dmitry Peskov told Tass news agency that it has been planned as a "fully-fledged" bilateral meeting rather than a brief on-the-go contact.
(With IANS inputs)