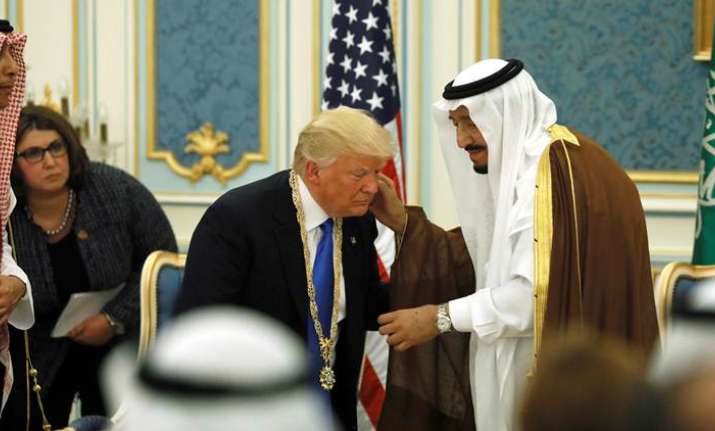 US President Donald Trump has urged Saudi Arabia's Aramco to choose the New York Stock Exchange (NYSE) for its initial public offering (IPO).
"Would very much appreciate Saudi Arabia doing their IPO of Aramco with the New York Stock Exchange. Important to the United States!" Trump tweeted from Hawaii, where he made a stop on the way to making his Asian tour, which begins Sunday.
Aramco plans to trade its shares on the Saudi domestic stock market, the Tadawul, but the oil giant also aims next year to list five per cent of its shares on some foreign stock exchange that is yet to be determined.
Its IPO offering five per cent pf the company could be worth $100 billion, four times the value of the current record IPO. The record is held by 2014 IPO of Chinese e-commerce company Alibaba, which also took place on the NYSE.
Analysts, however, have suggested Aramco's market value could be half of the government's projection.
In any case, Aramco's IPO will provide much of the financing for the "Vision 2030" project led by the new crown prince of Saudi Arabia, Mohammad bin Salman, to modernize the nation's economy and reduce it dependence on petroleum.
Relations with Saudi Arabia is one of Trump's priorities. He chose that country for his first trip abroad as the President last May and defended its position in its diplomatic dispute with Qatar, to the point of contradicting his own State Department.
Trump is currently on a 12-day trip to Asia where he will visit five countries - Japan, South Korea, China, Vietnam and the Philippines. Considered his most grueling and consequential trip abroad, the visit is set to make his case to Asian allies and rivals about the need to counter North Korea's nuclear threat.