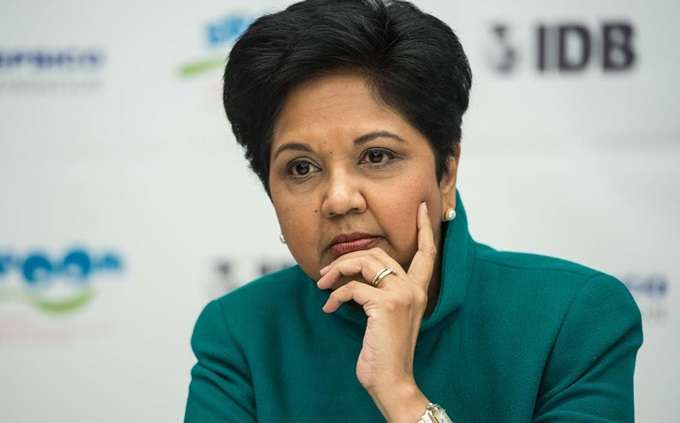 Supporters of US President-elect Donald Trump are peeved with PepsiCo CEO, Indra Nooyi for saying that her employees were devastated with the results of the presidential election and that there were serious concerns among the company's workers, especially the non-white employees, about their safety in an America after the US election.
After the loss of Hillary Clinton, Nooyi had said: "Clinton's defeat in the elections has left her daughters, gay workers, employees and the non-whites devastated as there was "serious concern" among them about their safety in the US with Donald Trump as President."
"They were all in mourning. Our employees were all crying. The question that they are asking, especially those who are not white 'Are we safe', women are asking 'Are we safe', LGBT people are asking 'Are we safe'," Nooyi added.
Further, the PepsiCo CEO said that she had never thought she would have to answer such questions, stressing that people across America should be assured that they will continue to be safe in the country.
"The first thing that we all have to do is to assure everybody in the US that they are safe, nothing has changed because of this election. What we heard was election talk and that we will all come together and unify the country," she said.
Nooyi further said that she worries that there might be "discrimination" against American companies overseas if there is protectionism in the US but expressed hope that what Trump said during the election campaign will be different from what actually happens under his presidency.
Meanwhile, Trump supporters on social media platforms such as YouTube, Twitter and Facebook pounced on parts of her remarks, calling for a boycott of PepsiCo's products. 
Some comments referred to the ethnicity of Nooyi, who was born in India. Kellan Terry, a data analyst for the analytics firm Brandwatch, said in an email that mentions of the #BoycottPepsi hashtag had grown to more than 19,000 as of early afternoon Tuesday, after beginning on Saturday.
Congratulating President-elect Donald Trump, Nooyi said those who supported Clinton are mourning but life has to go on.
"The process of democracy happened, we just have to let life go on. We have to come together and life has to go on," Nooyi said.