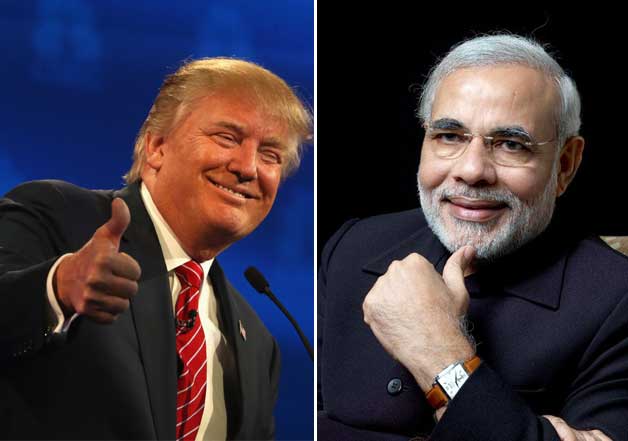 When the outgoing US Defence Secretary Ashton Carter met Prime Minister Narendra Modi in New Delhi on Thursday evening, he reportedly handed over a 'secret' letter to the PM that was written by US President-elect Donald Trump.
Quoting highly placed sources in the government,  a report in 'The New Indian Express' says Ashton Carter carried the letter in a sealed cover, to be handed over exclusively to Prime Minister Modi.
The report adds that the government has kept Carter's meeting with Modi under wraps. In fact, it says that the PMO officials are not even willing to disclose the timing of the meeting. 
Interestingly, the report further says that even the Ministry of Defence, which coordinates the visit of the Defence Secretary, was not given the complete schedule of Carter's visit. Only Carter's interaction with his counterpart Manohar Parrikar was mentioned in the schedule given by the protocol division of the defence.
On Thursday evening, the Defence ministry issued a joint statement about the bilateral talks between Indian Defence Minister and the outgoing US Defence Secretary saying that the leaders had finalised the "major defence partner" status to India that enables fast-track cooperation and sharing of high-end American defence technology.