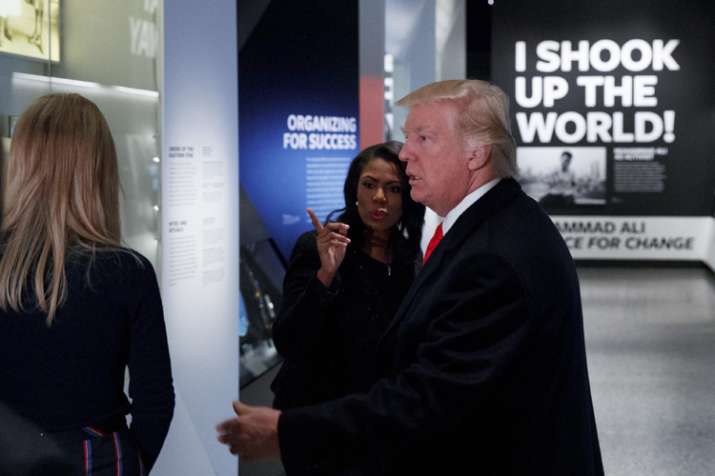 In the run up to US Presidential elections, Donald Trump made no secret of his desire to crack down on illegal immigration. Despite all this, Indian-American community, many of whom are first generation migrants, supported the Republican nominee  and even voted for him large numbers, a deviation from their past allegiance to Democrats. 
Trump, now in power, plans to keep his promise and nearly 300,000 Indian-Americans are likely to be impacted by his administration's sweeping plans that put the nation's 11 million undocumented immigrants at risk of deportation.
President Donald Trump has laid the groundwork for potentially deporting millions of undocumented immigrants by issuing new guidance that drastically broadens the ways in which federal immigration laws should be enforced.
A pair of enforcement memos from Homeland Security Secretary John Kelly lay bare the Trump administration's plans to target most of the estimated 11 million immigrants living in the United States illegally. 
"The department no longer will exempt classes or categories of removable aliens from potential enforcement," the department of homeland security (DHS) said in an enforcement memo.
"Department personnel have full authority to arrest or apprehend an alien whom an immigration officer has probable cause to believe is in violation of the immigration laws," it said.
The department of homeland security has issued two enforcement memos, which among other things, tighten deportation of illegal immigrants.
The emphasis is on criminal aliens, though, but opens up the door for others too.
Indian-Americans as per unofficial figures account for nearly 300,000 illegal aliens.
According to the memo, the DHS secretary has the authority to apply expedited removal provisions to aliens who have not been admitted or paroled into the US, who are inadmissible, and who have not been continuously physically present in the US for the two-year period immediately prior to the determination of their inadmissibility, so that such aliens are immediately removed unless the alien is an unaccompanied minor, intends to apply for asylum or has a fear of persecution or torture in their home country, or claims to have lawful immigration status.
The memorandum said when illegal aliens apprehended do not pose a risk of a subsequent illegal entry, returning them to the foreign contiguous territory from which they arrived, pending the outcome of removal proceedings, saves the government detention and adjudication resources for other priority aliens.
One of Kelly's memos outlines that criminal immigrants will be a top priority. But that category is broad and includes anyone convicted, arrested or suspected of a crime. That means anyone arrested for even a minor traffic violation or suspected of crossing the border illegally will now be a priority.
More than half the estimated 11 million immigrants living in the country illegally are believed to have crossed the border illegally. Immigrants who have overstayed a visa have not committed a crime but a civil violation. Still, those immigrants could also face deportation if they are arrested for just about any offense or simply encounter immigration officials looking for someone else.
Kelly's memos do not rescind or change the Obama-era Deferred Action for Childhood Arrivals, or DACA, program that protects more than 750,000 young immigrants from deportation and allows them to work.
Trump decried the effort as an "illegal amnesty" during the campaign but softened his stance on the issue after winning November's election. The administration has not said how long the program will continue, but White House spokesman Sean Spicer said Tuesday those protections will remain in place so long as those immigrants don't commit a crime or otherwise become a security threat.