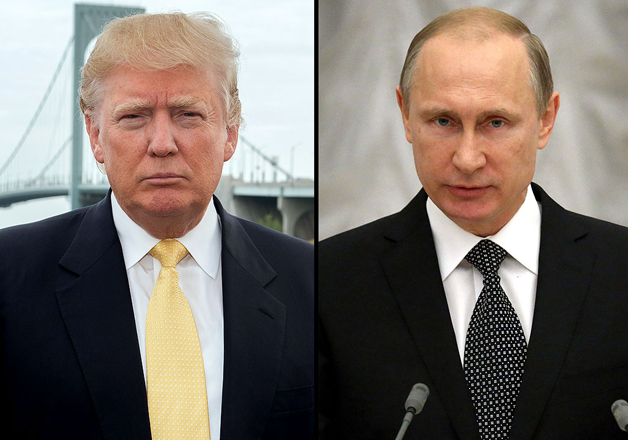 US President-elect Donald Trump has praised Russian President Vladimir Putin for not retaliating against new penalties imposed by the Obama administration for Russia's alleged interference in the US election.
"Great move on delay (by V. Putin). I always knew he was very smart!" ," Trump tweeted on Friday.
The tweet is Trump's latest nod to Putin, whom he had in past praised as a strong leader -- inviting severe criticism from politicians including from his own party who call the Russian President an authoritarian leader who poses a danger to US interests.
Putin had on Friday said that Moscow will not expel anyone despite Washington's latest sanctions. "We will not create problems for American diplomats. We will not expel anyone," he said in a statement.
Three weeks before leaving office, US President Barack Obama on Thursday struck back at Russia over alleged election hacking.
Nine Russian entities and individuals, including two Russian intelligence services, were sanctioned for their alleged interfering with the US election, Obama said in a statement.
In addition, the US State Department on Thursday announced ejection of 35 Russian government officials from the United States, calling them "acting in a manner inconsistent with their diplomatic status."
Two Russian government-owned compounds, one in US State of Maryland and one in New York, would also soon be shuttered, according to the State Department.
Putin regretted that Obama was finishing his term by imposing new sanctions against Moscow, saying that Moscow considered new unfriendly steps of the outgoing US administration a "provocation aimed at further undermining the Russia-US relations."