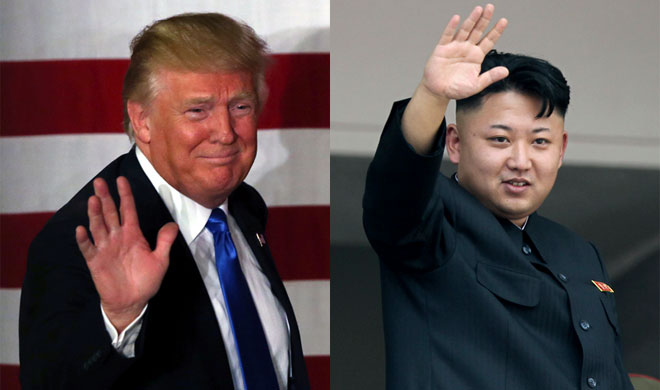 President Donald Trump has accepted an offer of a summit from the North Korean leader and will meet with Kim Jong Un by May, a top South Korean official said on Thursday, in a remarkable turnaround in relations between two historic adversaries.
The South Korean national security director, Chung Eui-yong, told reporters of the planned meeting outside the White House, after briefing Trump and other top US officials about a rare meeting with Kim in the North Korean capital on Monday.
"He expressed his eagerness to meet President Trump as soon as possible," Chung said. "President Trump appreciated the briefing and said he would meet Kim Jong Un by May to achieve permanent denuclearisation."
Seoul has already publicised that North Korea offered talks with the United States on denuclearisation and normalising ties, a potential diplomatic opening after a year of escalating tensions over the North's nuclear and missile tests.
The rival Koreas also agreed to hold a leadership summit in late April.
WATCH VIDEO: Is Kim Jong Un ready to hold talks with US?