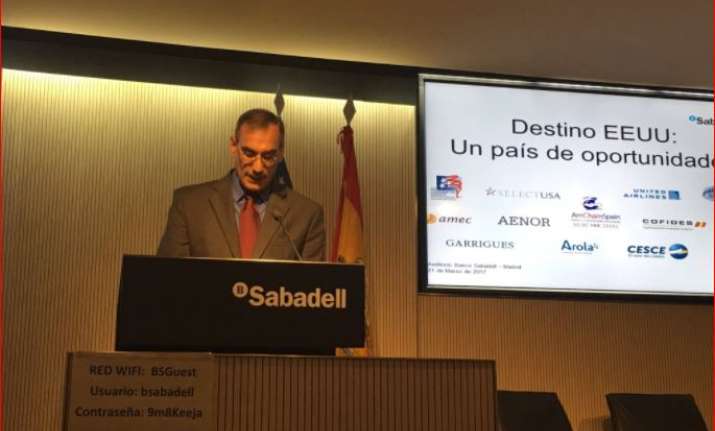 After Nikki Haley, President Donald Trump has appointed yet another Indian-American at the highest levels of the US State Department.
President Trump on Wednesday appointed Indian-American Krishna R Urs as the new US Ambassador to Peru.
The appointment of Urs, a career member of the Senior Foreign Service, would have to be approved by the Senate.
A career service American diplomat since 1986, Mr. Urs is currently Charge d' Affaires of the US Embassy in Madrid, Spain, where he was also the Deputy Chief of Mission.
During his three decades of State Department service, Mr. Urs has specialised in economic issues and developed extensive policy experience in the Andean region of South America.
He has served at seven US embassies as well in senior leadership positions in Washington, DC, a media release said.
Mr. Urs earned a MS from the University of Texas and a BS from Georgetown University. He speaks fluent Spanish as well as some Hindi and Telugu.
Previously, Mr. Urs served as the Deputy Assistant Secretary for Transportation Affairs and Chief US Government Aviation Negotiator at the Department of State from November 2010 until June 2014.
He has also served as Director in the Office of Aviation Negotiations in the Bureau of Economic, Energy and Business Affairs in the Department of State, Charge d' Affaires, at the US Embassy in La Paz, Bolivia, Deputy Chief of Mission at the same embassy, Director of the Office of Economic Policy and Summit Coordination in the Bureau of Western Hemisphere Affairs at the Department of State.
Earlier, President Trump had appointed Indian-American Nikki Haley as the US Permanent Representative to the UN, a position with cabinet rank. 
(With agency inputs)