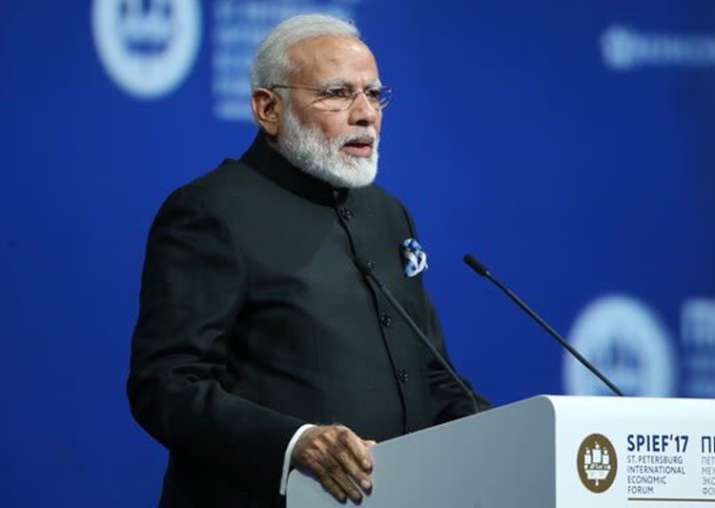 Prime Minister Narendra Modi on Friday sought to dispel views about differences between India and China and said the ties between the two should not be seen from the perspective of a third country.
He said despite differences on the border issue, there has not been a single bullet fired across it in the last 40 years.
"As far as China is concerned, everyone knows there is a border dispute between Russia and China. In the last 40 years, there has been a border dispute between India and China but not even a single bullet has been fired (between the two sides)," Modi said at the St Petersburg International Economic Forum (SPIEF) in reply to a question about India's proximity to Russia and its differences with China.
"Despite disputes we are moving ahead in economic field. They are investing in our country, we are investing there. Trade on both sides is growing."
Specifically answering the question, he said ties between India and China should not be seen from a third country's perspective.
"We know what is the relation between China and Russia. And China knows about the relation between India and Russia. Despite all this, India and China are moving ahead shoulder to shoulder," Modi said, adding both countries were involved in significant initiatives in forums like BRICS and BRICS Development Bank.
He said this only showed that the world was interdependent and inter-connected.
The Prime Minister said the slogan of "sabka saath, sabka vikas" was not applicable only in India but also for the whole world.