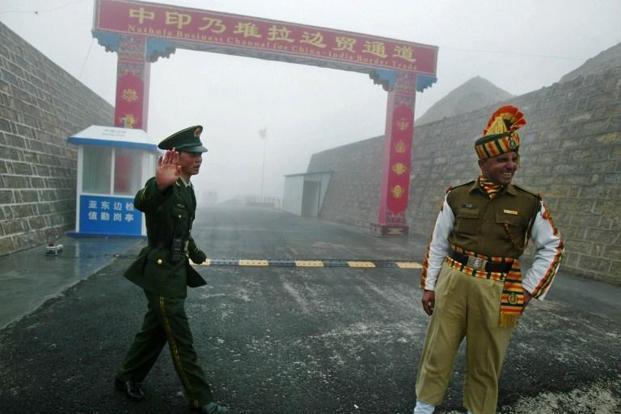 Despite the tension between the two nations, along with the aggressive rhetoric from Beijing, increasing with every passing day over the military standoff in Sikkim sector, India's security apparatus is certain that China will not risk a war or even a "small-scale military operation". 
Times of India, in its report, cited sources in the security establishment saying that a "face-saving" workable option is both for India and China to simultaneously withdraw their troops from the Doklam area near the Sikkim-Bhutan-Tibet tri-junction.
They, however, added that in case the situation worsens to a skirmish or battle, the Indian Army is well-poised with "fully acclimatised troops" and "an enhanced border management posture" to prevent "any misadventure" by the People's Liberation Army (PLA).
India has been repeatedly stressing that war is not a solution to the ongoing border standoff, with External Affairs Minister Sushma Swaraj last week telling the Parliament that bilateral dialogue, patience and "bhasha saiyam" (language restraint) was the way forward to diffuse tensions.
"Both countries do not want a conflict. A tactical operation by the Chinese border guards and PLA to construct a motorable road at Doklam (physically blocked by Indian soldiers on June 18) went awry, with the consequent strategic fall-out. Mutual troop pull-back or re-adjustment is the face-saver," a source was quoted by Times of India as saying. 
On the contrary, China is yet to sound conciliatory, at least in its public stance. 
Even the seventh edition of the annual "hand-in-Hand" exercise between the Indian Army and PLA, which was to be held in China in October, is likely to be called off amid the border standoff. "Even the exercise's initial planning conference, leave alone the final one, has not been held despite reminders to China," said a source. 
A source from the security establishment said that the Chinese troops at the face-off site are backed by around 1,500 PLA soldiers.
While there are some verbal and loudspeaker exchanges in a non-aggressive manner, an accidental escalation remains a big worry.
"Our soldiers are, in any case, deployed at border outposts. The PLA, which does not man posts like our troops because China has better roads for quick deployment, moved forward its soldiers only after the face-off began in mid-June," said the source.