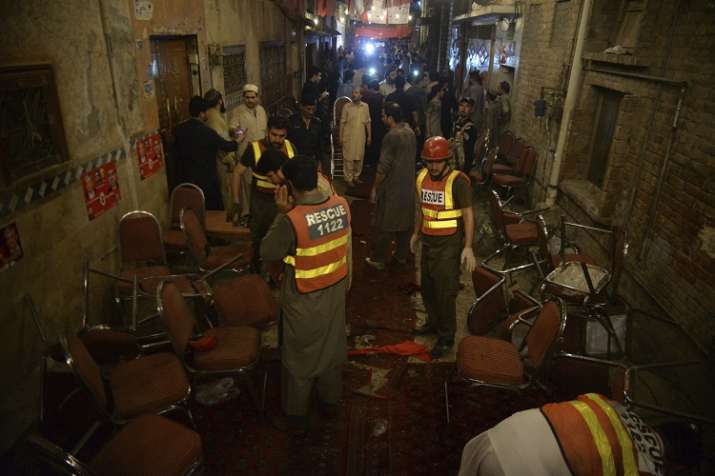 The death toll in powerful suicide blasts in Pakistan on Friday has reached 133. Terror group Islamic State has claimed responsibility for the attack in which 200 people have been injured, police officials said. The outfit announced the claim through its Aamaq news agency without providing further details.
Officials of the Bomb Disposal Squad (BDS) confirmed that it was a suicide blast. They said that around 16-20 kilogram of explosives were used in the attack.
Militants targeted a gathering of Balochistan Awami Party (BAP) leader Siraj Raisani in Mastung area in the troubled Balochistan province on Friday.
"Raisani succumbed to wounds while he was being shifted to Quetta," District Police Officer Mohammad Ayub Achakzai said.
The attack that targeted separate election rallies has been the deadliest in a series of assaults on candidates, ahead of the July 25 polls.
An emergency was declared in Quetta hospitals following the incident and additional medical staff were summoned. The attack came hours after a bomb hit a rally of Akram Khan Durrani of Mutahida Majlis Amal (MMA), an alliance of religious party, including Jamiat Ulema-e-Islam-Fazal (JUI-F) and Jamaat-e-Islami, in Bannu area of Khyber-Pakhtunkhwa province.
The twin attacks came as former prime minister Nawaz Sharif along with his daughter Maryam returned to the country to face arrest in a corruption case.
President Mamnoon Hussain and Prime Minister Nasirul Mulk also condemned the attack in separate statements.