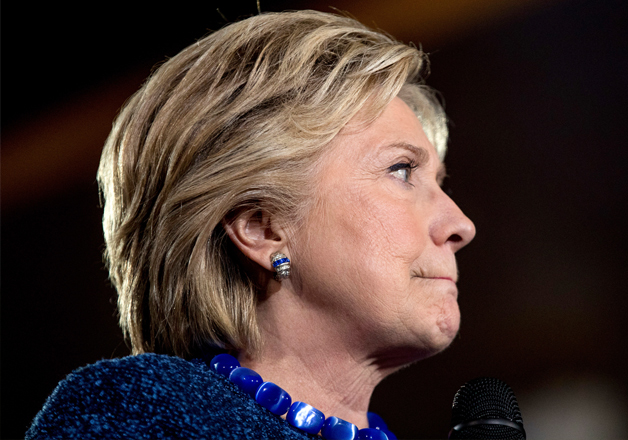 In an unexpected development just days ahead of the presidential election, the FBI has reopened its investigation into Democratic presidential nominee Hillary Clinton's use of a private email server while Secretary of State due to likelihood of new information coming to light.
FBI Director James Comey, in a communication to the Congressional leadership, said the FBI has learned of new emails that appear to be pertinent to their investigation. 
"In connection with an unrelated case, the FBI has learned of the existence of emails that appear to be pertinent to this investigation," Comey wrote in the letter. 
"I am writing to inform you that the investigative team briefed me on this yesterday, and I agreed that the FBI should take appropriate investigative steps designed to allow investigators to review these emails to determine whether they contain classified information, as well as to assess their importance to our investigation," Comey added. 
Clinton has previously apologised for using a private email server as Secretary of State between 2009 and 2013 during the first term of President Barack Obama. Her act was criticised as tantamount to compromising national security. 
The FBI announcement was an unexpected development just ahead of the November 8 US presidential election in the race to which several opinion polls have indicated Clinton was ahead of her Republican rival Donals Trump and her lead was moving northwards decisively. 
The FBI's latest development also invited immediate praise from Trump.
"I need to open with a very critical breaking news announcement. FBI has just sent a letter to the Congress that they have found new emails pertaining to the former Secretary of State Hillary Clinton's email investigation. And they are reopening the case into her illegal and criminal conduct that threatened the national security of the United States," he said. 
"This is a big day," he said alleging that the email scandal is bigger than the 'Watergate'. 
"Hillary Clinton's corruption is on a scale that we have never seen before. We must not let her take her criminal scheme into the Oval Office," he further said.
"I have great respect for the fact that the FBI and the Department of Justice are now willing to have the courage to right the horrible mistake that they made. This was a grave miscarriage of justice that the American people fully understand," Trump said and hoped it would now be corrected. 
Other Republican leaders also welcomed the decision. 
House Judiciary Committee Chairman Bob Goodlatte said the move shows Clinton and her team "committed wrongdoing and jeopardised national security." 
House of Representative Speaker Paul Ryan said Clinton has nobody but herself to blame. 
"She was entrusted with some of our nation's most important secrets, and she betrayed that trust by carelessly mishandling highly classified information," he said. 
"This decision, long overdue, is the result of her reckless use of a private email server, and her refusal to be forthcoming with federal investigators. I renew my call forthe Director of National Intelligence to suspend all classified briefings for Secretary Clinton until this matter is fully resolved," he added. 
Trump's campaign manager Kellyanne Conway called this a great news. 
"A great day in our campaign just got even better. FBI reviewing new emails in Clinton probe," she tweeted. 
With PTI Inputs