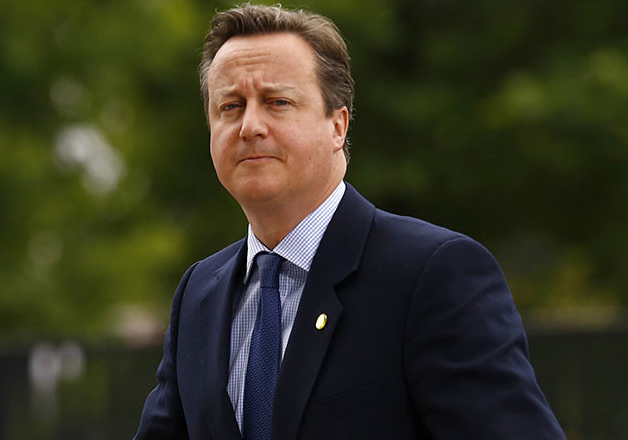 Former British prime minister David Cameron has emerged as a frontrunner to be the next Secretary General of NATO.
According to media reports, Cameron's name could be put forward by Prime Minister Theresa May when the current head of the transatlantic defence alliance, Jens Stoltenberg, steps down in 2018 or 2019.
Allies of Cameron have said that he was open to taking up the top job on the world stage and they believe that Britain will benefit from his return to frontline politics.
The current NATO boss, former Norwegian Prime Minister Jens Stoltenberg, will finish his term either in 2018 or 2019.
"We've got to find a role for him -- he has so much to offer. We have got to get him batting for Britain again," a senior cabinet member told the Daily Mail.
Friends of Cameron said that it was crucial for Britain to get the NATO job if it wants to play a greater role in European security and show EU allies that it wants to play a constructive post-Brexit role on the continent.
One said, "The key at this stage is to flag high-level interest in leader level conversations and to show that our eventual candidate is visible and acceptable to everyone. That means a would-be candidate would need to start talking about the right issues and show up at various conferences such as the Munich Security Conference and Davos."
A NATO source said that Britain was in a strong position as it has weight militarily as the largest and most significant country in the alliance besides the US.
"Securing the support of the US will be important to getting the post. It's not necessarily essential at the outset, but the US view in the end carries a lot of weight with other allies and the final decision has to be by consensus of all 28 allies," the NATO source added.
With IANS Inputs